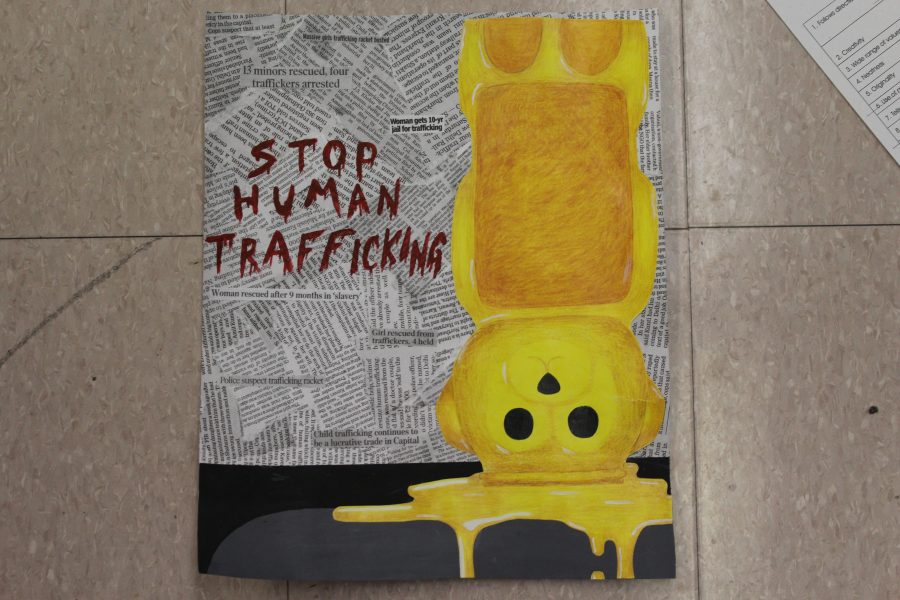 According to WJCT Public Media, human trafficking has become an increasingly prominent issue in Florida, as it ranks third in the U.S. in human trafficking cases reported by states, behind only California and Texas. With increasing news reports telling the stories of human trafficking victims, Marjory Stoneman Douglas High School art teachers Jacquelene Leiberman and Randee Lombard were inspired to spread awareness of the issue with their students.
"It [human trafficking] has become such a huge problem in south florida, and we wanted to help make kids aware of this issue," Leiberman said.
Through the Soroptimist International of Davie, a global volunteer organization that helps women and girls through social help programs, Leiberman and Lombard discovered an art competition involving Broward County students that spreads awareness about human trafficking.
This competition, the Human Trafficking Juried Art Exhibit, is accepting original student art that spreads awareness on the dangers and issues surrounding human trafficking. Three winners will be selected on Jan. 9th, 2020, and their artwork will be published as posters to combat human trafficking, as well as displayed publicly throughout Broward County.
"I'm glad that this corporation is helping call attention to this issue through art, it gives students the idea that their art can be a way to spread a message, which I think is great," Lieberman said.
The winners will be decided by a group of juries that will consist of professional artists as well as community leaders. The third place winner will win $100, second place will win $200, and first place will win $300. Also, the teacher of the winning student will receive a $50 cash prize.
"I think a cash prize is really great, especially as a senior, since I've been looking for ways to get money for college," senior Kaitlyn Puller said.
Winners will be chosen if their art is universally appealing and inspiring to viewers of all ages and conveys the message to stop human trafficking. The designs can be submitted using any art medium, allowing the students to have some artistic liberty.
MSD students in Art 3 and above have been asked by the two art teachers to submit an original piece for the competition, and have already begun the process of designing and creating their artwork.
"I think spreading awareness through art is a great idea, since it helps me practice improving my skills as an artist while doing something good for others," Puller said.
The submission deadline for original works is on Dec. 6th, and many MSD art students are working towards being selected as one of the three winners.