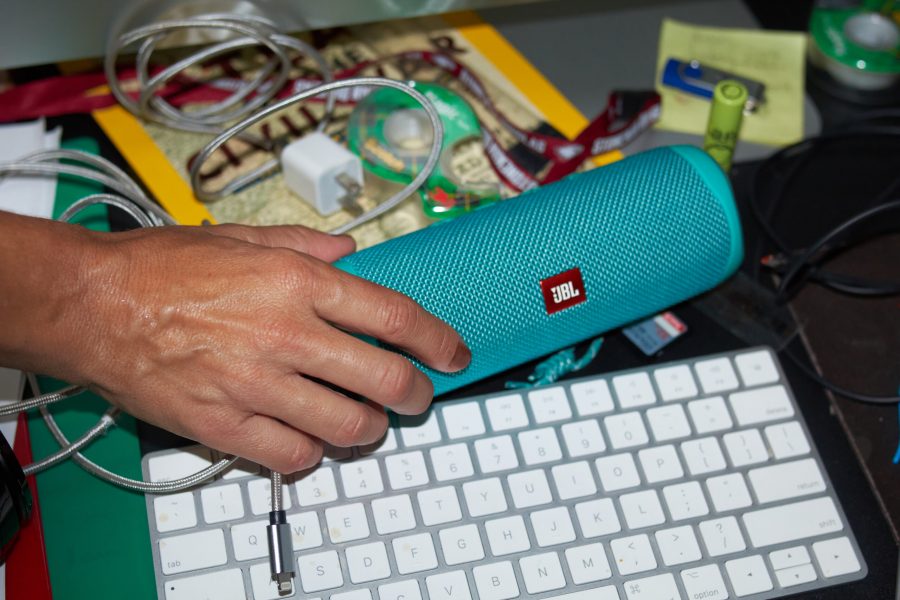 In February, many teachers' belongings started to disappear from their classrooms. This problem raised many concerns for both teachers and administration. Marjory Stoneman Douglas High School Assistant Principals Tariq Qaiyim and Jay Milmed oversaw the security investigation for this situation.
Twice a week, an outside vendor had access to the campus to sanitize the school in an effort to minimize germs in the midst of the ongoing COVID-19 pandemic. This prompted many assumptions that the company was the culprit, which has not yet been determined.
Some of the missing items that disappeared from campus include phone chargers, money, speakers and power adapters. Numerous teachers had these accessories go missing after leaving their classrooms at the end of the day.
"There was a concern about staff items going missing on campus," Qaiyim said. "During our investigation process, administratively, we were able to recover the items."
The MSD administration asked all teachers to take precautionary steps and to secure all valuables in their personal areas when leaving. In the event someone's belongings went missing, individuals were told to communicate their concerns with Campus Security Manager De Erika Carter immediately.
Additionally, an email by Qaiyim was sent out addressing this issue to identify the cause and reduce the risk.
While there is not much information available, the items have been successfully recovered after a thorough investigation. The security team at MSD works around the clock to resolve any issues that may occur on campus. Increased precautions will continue to be implemented going forward.