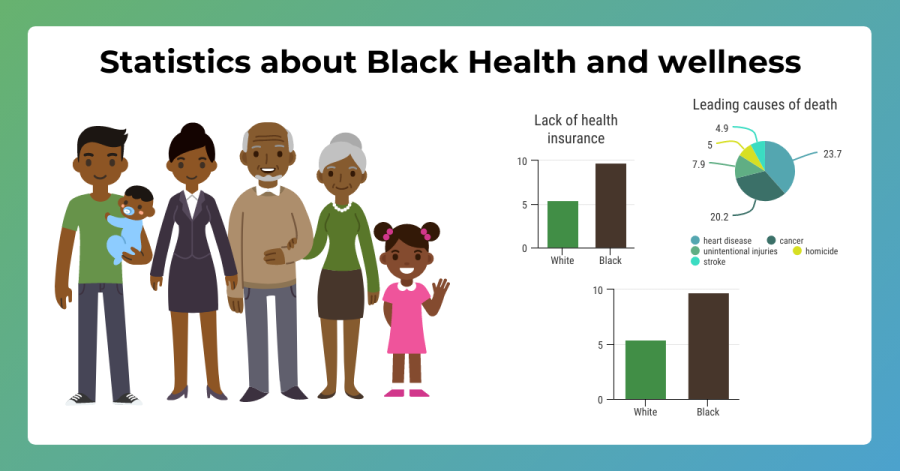 Mariapaz Santacoloma
Each year, Black History Month has a designated theme; for 2022, the theme is "Black Health and Wellness." The goal of this year's theme is to shed light on health disparities Black Americans often face and to give credit to the many Black scholars and pioneers of Western medicine. 
Black History Month originally derived from what was originally known as Negro History Week. This celebratory week coincides with the birthday of Frederick Douglass and began in 1926. Historian Carter G. Woodson and Minister Jess E. Moorland are often credited with the creation of Negro History Week, due to them being the founders of the Association for the Study of Negro Life and History. 
Since former President Gerald Ford officially recognized February as Black History Month in 1976, every following president has also done the same. 
On Jan. 31, President Joe Biden issued a proclamation on National Black History Month. Within his proclamation, Biden references the nation's founding principles of equality. In addition, Biden asserts his own and Vice President Kamala Harris' commitment to advancing equity, racial justice and opportunity for Black Americans as the nation continues to strive to realize America's founding promise.  
Florida First Lady Casey DeSantis is hosting a variety of Black History Month contests for educators and students. This year's theme is "Celebrating African-American Contributions to Florida's History."' One student will be chosen for grades 4-5, one middle school student and one in high school. The winner of each level will receive a 4-year Florida College Plan scholarship through the Florida Prepaid College Foundation. 
Younger students in grades K-3 have the opportunity to partake in the art contest. Students may submit a 2D piece in relation to the theme. Two winners will be selected. As for Marjory Stoneman Douglas High School, the Black Student Union is heading the BHM festivities in the seventh annual Black History Month show entitled "Rise Up: A Looking Glass Into Black Culture."