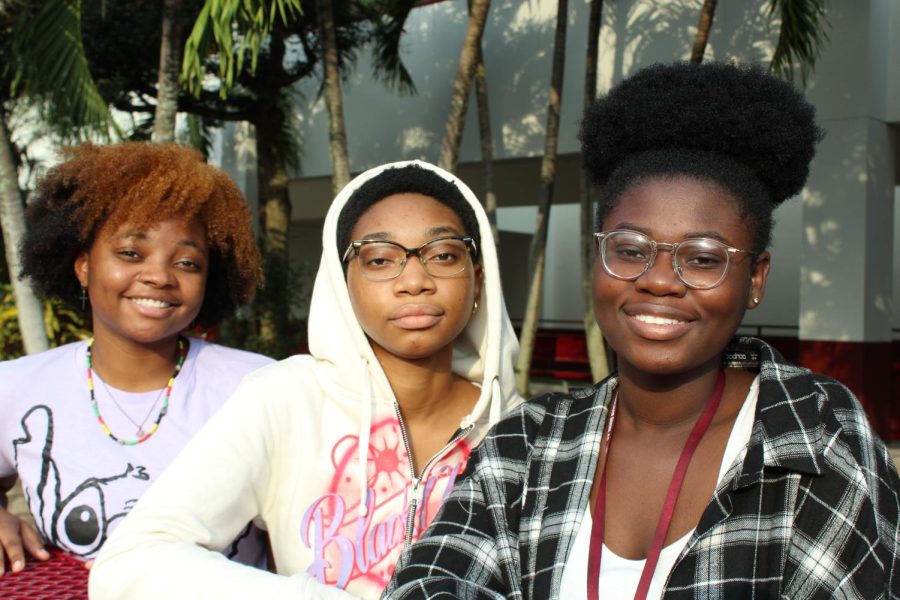 Nya Owusu-Afriyie
In the midst of a global pandemic and the 2020 Black Lives Matter summer protest, the Marjory Stoneman Douglas High School Black Student Union was created by a group of black students hoping to create a safe haven for fellow black students at MSD. The BSU's founders, Noldine Belizaire, Jada Lemy, Nesya Small, and Roveschney Veillard, created the club after much frustration towards the killing of George Floyd. The MSD Black Student Union hopes to teach and share Black culture with others in school and outside of school in the Coral Springs and Parkland community. 
While BSU is currently limited in the number of activities they can host due to COVID-19, the club as a whole hopes to host school wide events in the future to educate fellow students and the MSD community. In addition to school wide events, BSU also hopes to collaborate with other clubs to unite MSD. 
With a total of nine officers, BSU is composed of students from grades 9-12 and meets in room 911 every other Tuesday at 2:50 p.m.