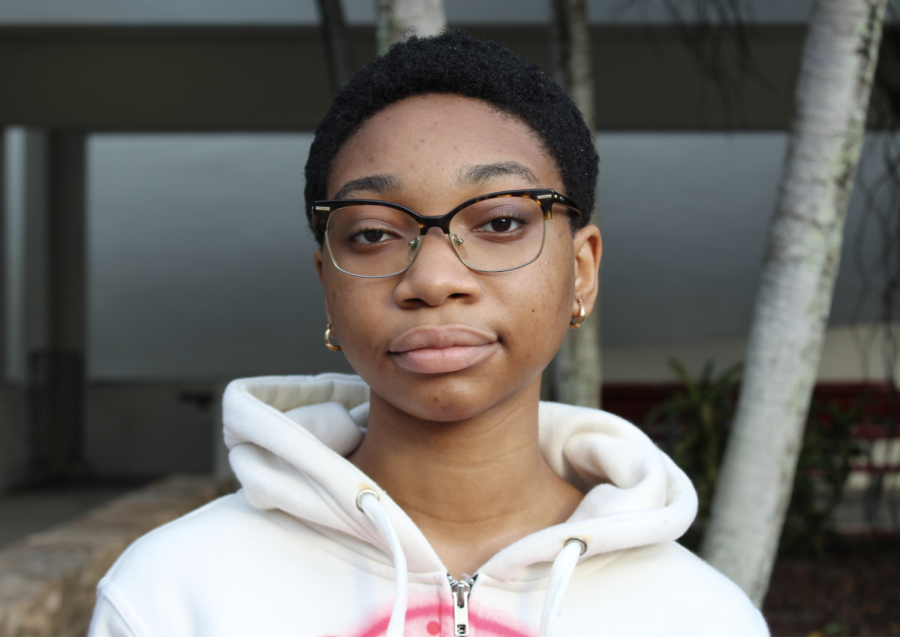 Nya Owusu-Afriyie
Junior Nesya Small is Vice President of the Black Student Union. Small has strong aspirations and plans to accomplish a lot of new goals this year, not only for the club but for all Black students at Marjory Stoneman Douglas High School. At MSD, she hopes to be a part of the change she feels BSU will make during her years of being an officer. To her, the goal of BSU is to provide a safe and secure space for MSD's Black students; Small hopes to achieve this by the end of the school year.
"In the BSU, many can express themselves without fear of judgment. Additionally, we want to educate people on the Black community, our experiences, and our culture," Small said.
One of the goals she wished to accomplish this year was having a successful Black History Month show, which turned out to be a great event for the club and school. The show played a big role in helping to explain the importance of Black history and the strides people of color have made in the past and are still making today. 
"I feel that BSU is helping to make MSD a more inclusive and racially sensitive environment, through things like our discussions with members, who can educate others through what they learned or got a deeper understanding of," Small said.
BSU has become not only an important program at MSD, but also for Small. She dedicated a lot of time to creating BSU just to make her fellow Black students feel safe and comfortable. Being in a school with not many Black students, Small has been a part of a program dedicated to creating a safe space to share culture, ideas, and more of a minority in the school.
"In most of my classes I'm usually one of five or six Black students, at best. Sometimes, I've been the only one. Being in an environment where there aren't a lot of people that look like you can be hard, so that's what was in mind when BSU was started," Small said. "With there being a union dedicated to Black people, our experiences, and our feelings, it serves as both a safe space, and a reminder that we're not as alone as we might feel."
As well as being a member of the BSU she also is a member of Mentoring Tomorrow's Leaders and National Honor Society. Small is a highly active member at MSD also being a part of the school's track and field team on top of all her club activities. 
Small has played a major role in the BSU, inspiring Black students to join and become more comfortable in their own school.