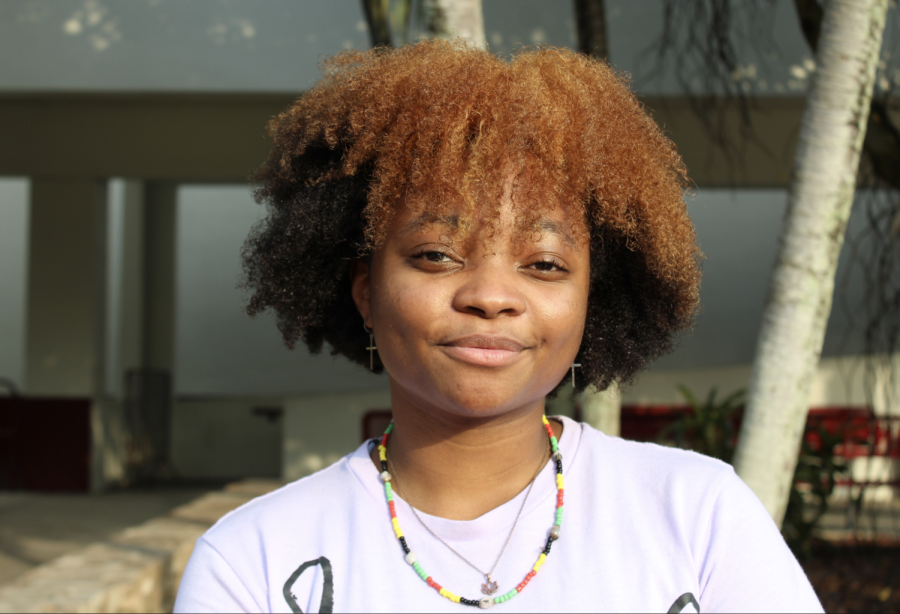 Nya Owusu-Afriyie
Throughout this school year, the Marjory Stoneman Douglas High School BSU has strived to hold events celebrating Black culture, such as the Black History Month Show held Feb. 3 that sought to educate students and staff on Black issues and to promote wellness, positivity and progress. Hoping to help further this goal is Neketa Dixon Jenkins, a co-assisting officer that has her own dreams for the club.
"Despite already accomplishing so much, my true hope is that BSU remains a familiar name at this school. At the start of the year many students weren't aware there was a Black Student Union at MSD," Jenkins said. "I would hear 'oh what is that' or 'are you with that club, the BCU' and I would be like 'no it's the BSU.' I hope that by the end of the year a good handful of students can say they gained something from us, they are more educated, and they enjoyed their time."
Jenkins' affinity to the club is personal. She describes feeling alone at MSD and the difficulty she found in finding other students that looked like her. Jenkins's struggles are unfortunately not exclusive;ccording to data gathered by the Eagle Eye only about 12.8% of the student body here at Marjory Stoneman High School is Black, making it hard for students like Jenkins to find comradery. 
"I feel BSU is helping to make MSD a more inclusive and racially sensitive environment, because we are making people aware that the actions they choose to take are sometimes discriminatory and offensive. We are trying to change things both inside and outside of the classroom," Jenkins said. "We go to and let us face [MSD] for what it is, a [predominantly white institution] and students are racist and many other things to say the least. Instead of lashing out at these students, our members come to these meetings, beating the stereotypes and sharing their experiences with it; it makes them feel less alone."
Neketa's shares the BSU's overall goal of using the platform to educate MSD as a whole on issues that plague the communities of people of color. She adamantly insists that people do not need to Black in order to help the BSU. 
"The BSU's goal through the projects this year is to come together as a community through volunteering, spreading awareness, etc. Your skin tone does not matter, you just have to be passionate about our mission, passionate about who we are and what we do," Jenkins said.
Jenkins also insists that the club is absolutely necessary for MSD in particular; with the school being both predominantly white and common occurrences of racism, both intentional and unintentional.
"I know for a fact MSD needs a BSU because Douglas is a predominantly white institution. There is a dire need for a club like this at this school because whether we choose to acknowledge it or not, this school is full of racism both intentional and unintentional," Jenkins said. "The whole idea behind this club is to educate students and faculty who don't understand the struggles people of color go through and also to provide a safe space for students to come in and share stories of the difficulties they face because of their skin tone."
Neketa's goal for education and the BSU's message of tolerance and justice pair beautifully and will work together to create a safer, and better MSD.