MSD mourns the loss of sophomore Calvin Desir
Rebecca Schneid
June 7, 2019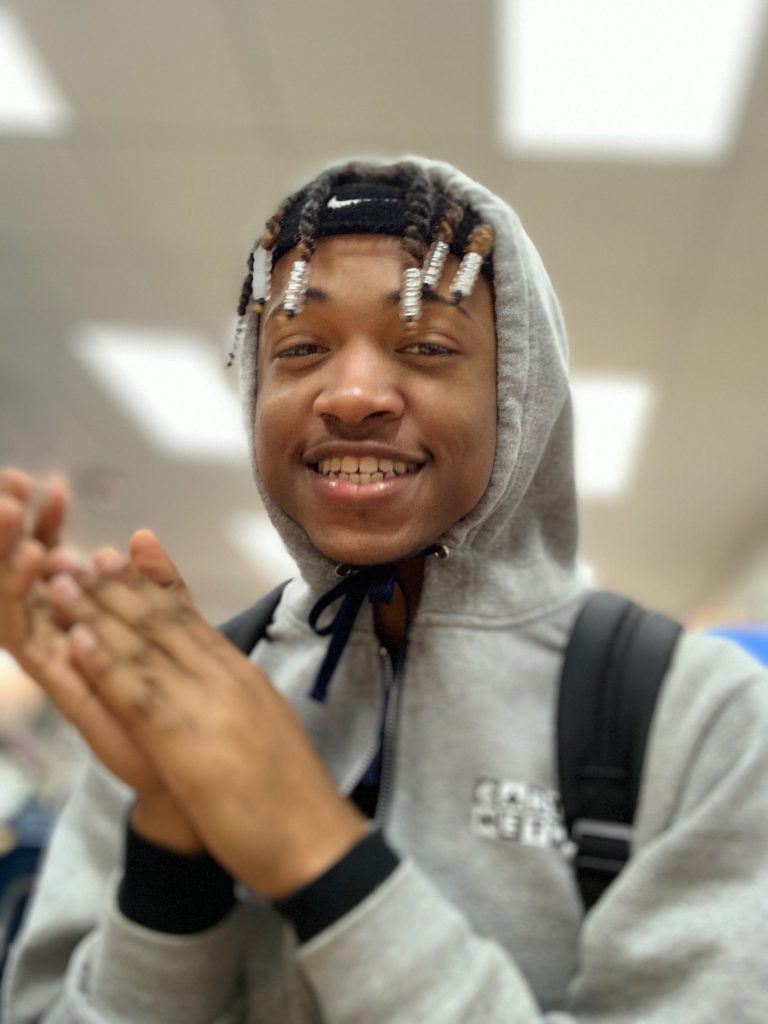 Sophomore Calvin Desir loved creating–whether it was friendships, jokes, tech in engineering class or memories on basketball courts. Calvin was born in Ft. Lauderdale, Florida, on Nov. 10, 2002, and was raised in Coral Springs for the duration of his life with his mom Tania Wright, stepdad Brentan Wright, older sister Brittany Wright, and younger sister Aniyah Wright.
Once he entered high school, he made friends with ease. His charm, witty humor and radiant smile connected him with friends and brought light to their lives daily. His friends saw him as protective, loyal and hilarious–always ready to use a joke and cheer them up.
"We just clicked like that," sophomore Brianna Ramirez said. "There was never a day that he didn't smile, and if he knew that you were not happy, he would talk to you to make sure you're okay. He didn't shy away from things like that… he wanted to help everyone. And he would always tell me to keep going… because we only live once."
He tried to teach his friends to live their lives to the fullest and to live their lives with happiness and joy.
"At the time, I don't think I saw how big he was in my life… and now I realize he made such a huge impact. He was just the realest person you could ever meet… and he showed me what a true friend should be like," sophomore Priyanka Rampat said.
At school, Calvin thrived in his engineering class freshman and sophomore year, even going to an engineering camp over the summer. He dreamed of being an architectural engineer, spending hours designing engineering projects. Calvin grew close with some of his teachers–especially English teacher Nadine Ashman. He worked hard and cared about his studies, but made sure to have fun along the way.
"We had that rapport where we would learn but we would joke in class–we had a strong bond. He would message me the funniest, most random things over the summer on Remind," Ashman said. "He was kind and studious… polite. He was just a good kid. He was my star boy, and when I hear his name years from now, I'm going to remember the light that came from his smile. He left an imprint on everyone–a permanent one."
When he wasn't at school, he was often seen playing basketball, listening to rap music–especially Lil Wayne and Chief Keef, sending Snapchat streaks, eating candy and ice cream, and watching Marvel superhero movies. All of this, he would do with his friends and those he loved.
"He was only himself and nothing else, and he wouldn't follow–he led," sophomore Alijah Williams said. "He taught me to be myself."
This story was originally published in the April 2019 Eagle Eye print edition.