Wrestling captain Sara Ochoa ranked first in state after national wrestling tournament
Marisol Martinez, Staff Writer
September 5, 2019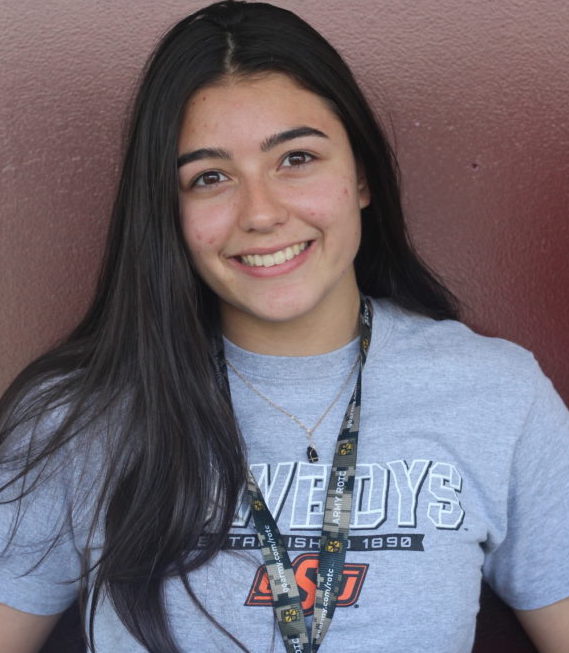 After competing in the national Fargo USA Wrestling tournament this past July, senior Sara Ochoa finished in the top 12 in the nation, and was ranked as the number one wrestler in women's high school wrestling for the state of Florida.
Ochoa trained rigorously at a camp in Orlando for a week leading up to the tournament. Held in Fargo, North Dakota, the USA Wrestling tournament hosts over 5,000 competitors. 
"I loved camp just as much as the competition," Ochoa said. "It was just as important to me."
The Fargo USA Wrestling tournament was the first national tournament Ochoa competed in, though she did place 2nd overall in a previous tournament in May, the Girl's Freestyle State Wrestling Championships. 
Competing in the women's freestyle division, Ochoa won four matches with four pins, and was one win away from qualifying for the prestigious top eight: the Fargo All Americans. Despite her single defeat, Ochoa still qualified as one of the top 12.
"I'm a little disappointed that I didn't make it to All American," Ochoa said. "I could've trained a little harder, maybe conditioned some more. I had an injury a few months ago so that definitely hurt me. Still, I'm just going to give it everything I have, and try to win it all next year."
Ochoa has been wrestling since her freshman year, when she wanted to improve her skills in Jiu-Jitsu. Since then, she has risen as a team captain for the wrestling team, a position she has held since last year. Her rapid improvement and passion has certainly been noticed by Coach Ken Gendason.
"She's made a lot of progress, ever since she qualified for regional championships sophomore year," Gendason said. "Now going into this year, she's ranked number one in [the] state for girls. It's pretty impressive."
Ochoa's leadership is well known by her fellow wrestlers. 
"She's pretty hard on us sometimes, but it's just because she cares so much," senior Marcos Aguirre said. "She's a great leader." 
Ochoa has plans to continue wrestling into college, looking at multiple schools with strong teams. She also intends to compete in the Copa Sparta tournament in October, which would be her first international competition.