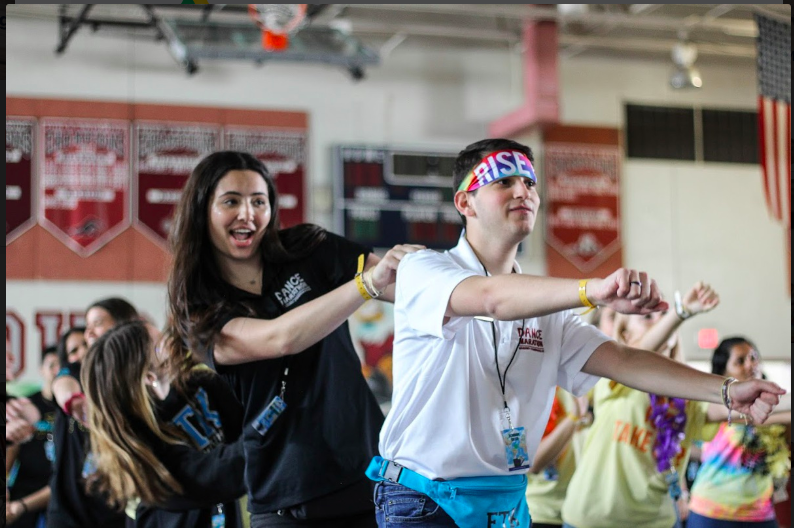 On Saturday, Mar. 15, the third annual Dance Marathon at Marjory Stoneman Douglas High School was organized from 11 a.m. to 5 p.m. in the gym. Executive board members, core members, morale captains, delegates and students participated and danced all in order to raise funds for the Children's Miracle Network.

Participants have been raising money ever since the end of last year and throughout the week prior to the event, participants advocated for their friends, family, and peers to donate to the cause by posting goals on social media that they wished to meet by the end of the day. One of these goals being to raise a dollar for each year a miracle child has been out of the children's hospital for treatment.

"It's important for our supporters and donors to know who we are dancing and raising money for," junior morale captain Ayah Ibrahim said. "We all have a reason or 'why' we do what we do."

Every hour during the event a different miracle story was introduced to participants as well as a variety of speakers reinforcing the purpose of Dance Marathon.

During the event, participants were encouraged to continue fundraising by communicating with their family and friends. Activities throughout the event set goals for dancers to meet by the end of the hour as well as being able to let them out of "jail" , which was a fundraising activity to raise money for the final reveal.

"Nominating my friends into the jail cell that was set up was a really fun way to keep the momentum going," sophomore attendee Rozyna McKiernan said. "It's all about having fun for a good cause."

Each hour a different theme was introduced in which participants were encouraged to change outfits and act accordingly. The different themes consisted of dance marathon apparel, travel/tourist, pajama party, and rave hour as well as a silent disco. Morale captains from UF and FAU also taught participants different line dances to heighten the party-feel.

"I think the silent disco idea was awesome because I was able to choose the type of music I was listening to," junior morale captain Alexis Sealy said. "Every event after the other really helped keep my blood pumping and ready for the next."

Additionally, dancers had many options for activities such as face painting, TikTok dance challenges as well as time in the money machine to increase morale as the day progressed.

Closing ceremonies and the final reveal was scheduled for 5 p.m. when all the executive board members stood on stage holding signs which foretold the number of funds MSD raised for the Nicklaus Children's Hospital in Miami.

By the end of the event, MSD's Dance Marathon chapter raised $58,904.17 for the kids.