Mu Alpha Theta is more than just an honor society or another club that a person can put on his or her resumé. Mu Alpha Theta has made large strides towards encouraging students to learn and embrace math.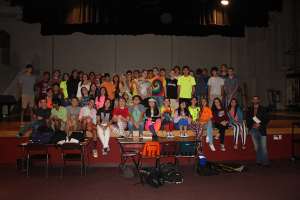 The honor society has sent passionate students to competitions alongside teams from hundreds of schools across the state of Florida and the nation. They compete in regional competitions, the state's FAMAT convention in Orlando and nationals which are held in different cities across the United States every year. In addition, they have held numerous math tutoring sessions after school every week to assist students who may not necessarily have the resources to hire a private tutor or do not know where to find help.
However, at the end of the 2015 school year, news of the previous sponsor, Mrs. Mikulski, retiring spread and became a reality.
"I found out that she was retiring at the end of last year," said president of Mu Alpha Theta Sabrina Chen. "I asked Mrs. Simmons and Mr. Gard first [to become a sponsor] but they were busy with other clubs, and over summer I sent out a mass email to all the math teachers of Douglas."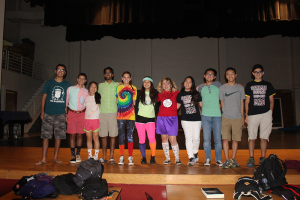 At first it seemed like Mu Alpha Theta would not have a sponsor before school started, but then Mr. Powell, a new math teacher here at Douglas, stepped up for the job and took on the role of the honor society's sponsor.
"I was interested in still being involved in math competition, and I know that my GEM students would be the same kind of kids in Mu Alpha Theta, so I wanted to work with those kinds of students," says Mr. Powell.
Before working at Douglas, Mr. Powell taught GEM math for sixth and seventh grade at Forest Glen Middle School in Coral Springs. He was the sponsor of multiple clubs at Forest Glen, such as math team, BCCTM, Mathcounts team, and National Junior Honor Society.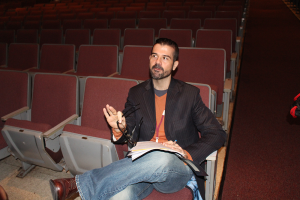 "We're organizing a lot of community events and we're establishing the geometry and algebra teams, which weren't focused on during the past year or two. We also want to make general members feel more involved, even if they're not  officers, to make them feel a part of something big," says Mr. Powell.
Students can expect great things from Mu Alpha Theta this 2016-2017 school year.