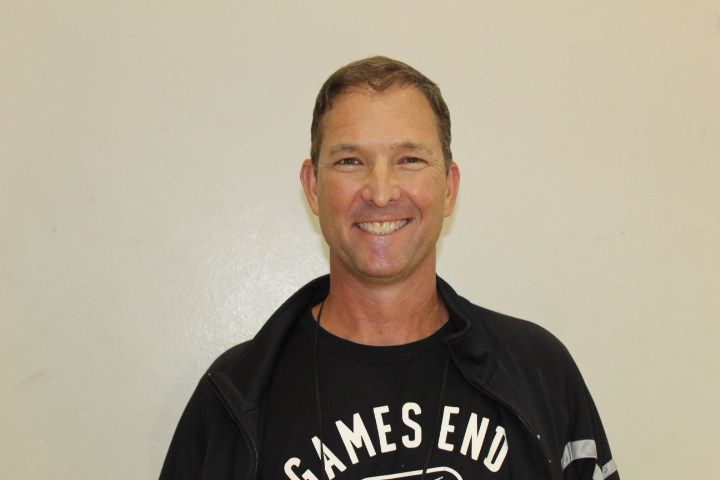 Returning to the Eagle's nest
Richard Bach once said, "If you love someone, set them free. If they come back, they're yours; if they don't, they never were." This sentiment rings true for Kirk Bosse. Beginning his teaching career at Marjory Stoneman Douglas High School in 1994, Kirk Bosse has returned back to the Eagle's Nest.
Bosse worked at MSD from August 1994 to June 2005, leaving to return to his alma mater, South Plantation High School. Working at SPHS from August 2005 to June 2012, then at Seminole Middle School from August 2012 to June 2021. During his 27-year teaching career, Bosse has taught world history, American history, world geography and psychology, his personal favorite, which he taught for eight years.
"I knew I wanted to become a teacher because I've always loved working with children and helping them reach their full potential," Bosse said.
Bosse's favorite part of being a teacher is the firsthand view he has of seeing incoming ninth graders later blossom into mature graduating seniors. In addition to seeing growth in students, Bosse values school because of the opportunity it gives students to develop socially, emotionally and cognitively.
"My hope for my students is that they discover what they're truly passionate about and begin to pursue it," Bosse said.
Born in Minnesota, and relocated to South Florida at the age of 4, Bosse attended Bucknell University from 1990 to 1994 through a football scholarship. While at Bucknell University, Bosse was on the Dean's list many times and held a steady 3.5 grade point average. Currently a personal fitness teacher, Bosse served as defensive coordinator on the football team for four years and head coach during his original stint at MSD. As head coach for the 2003-2004 season, Bosse led the Eagles to a record of 7-4.
Bosse has four sons: Dylan, a sophomore at University of Florida, 11-year-old Braden, 9-year-old Hunter, and 6-year-old Bryce. As a father to four sons, Bosse uses his free time to play various sports with his sons, as well as fishing, his all-time favorite hobby.
Bosse attributes MSD uniqueness to the wide variety of extracurricular activities available to students like marching band, journalism and athletics, as well as the amazing facility he works with on a daily basis. Having had the opportunity to be a part of many school communities, he has yet to find one that is as fun as working at MSD, inclining him to make the decision to return.
"My first 11 years of teaching at MSD [in the social studies department] was the best time of my 27-year teaching career," Bosse said.
As Bosse returns and gets reacclimated to the Eagles' Nest, he can't wait to continue to support and encourage his students.