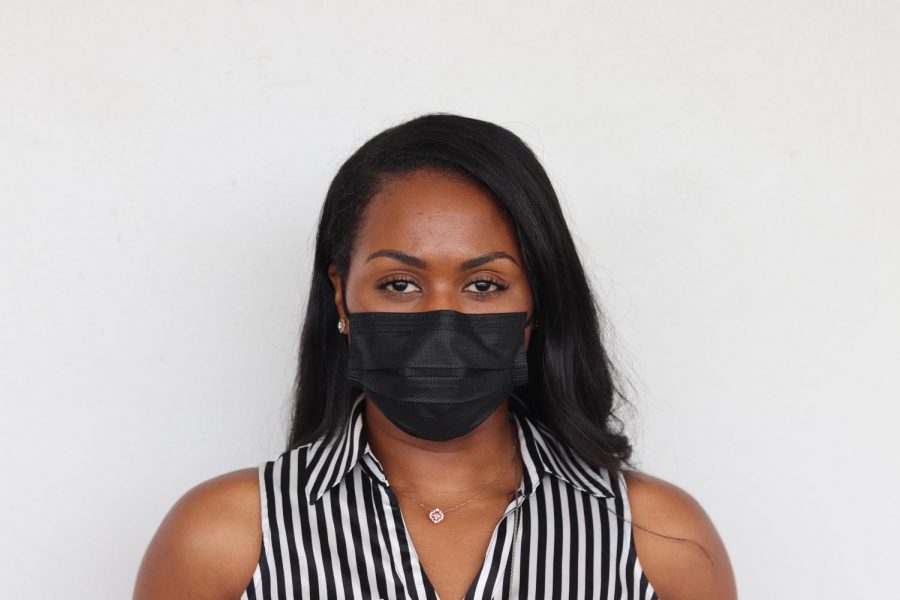 Understanding students beyond the classroom
Milissa Henry uses her previous experiences as a student herself to try to understand, empathize and help students in her classroom.
Henry obtained her master's degree in biological sciences from Clemson University. Throughout her undergraduate years, she was not only a full time student, but also worked 40 hours a week as a makeup artist at a cosmetic store. This experience made her empathize and understand a lot of her students have both academic responsibilities and also busy jobs, sports or clubs.
"It's a balancing act," Henry said. "It's important to me to be mindful of that seeing as though I went through that experience and make sure I'm helping students, providing them with the resources necessary."
Henry's teaching career started six years ago when she began teaching at Charles W. Flanagan High School. During her personalization period at Flanagan, Henry participated in a mentorship program where she was able to build trusted relationships with students and empower them with resources to succeed not only academically but also in the real world. She strived to become someone students can come to when they are troubled or just need someone to talk to.
"One of the main focuses of our mentorship program was teaching students how to manage time properly," Henry said. "We would go through a series of realistically how to stick to an agenda, how to plan [and] how to schedule studying time, compared to all the other stuff that they have going on."
Henry decided to teach honors biology and honors environmental science at Marjory Stoneman Douglas High School after moving to Parkland and wanting her job to be close to home.
Henry believes that there is a significant fusion between technology and science which she tries to incorporate into her lessons to help students understand a concept.
"I've gone through a program where I was able to secure a 3D printer within my classroom," Henry said. "We were able to build up models and really take the students to see and be able to play with some of these models. We're talking from organic molecules, carbohydrates, enzymes, building out the brain."
She aspires to know each of her students individually so that she can form a teacher-student bond with them and be able to be more comprehensive with their situation to help them achieve academic success any way she can.
"I think if we have a strong, positive relationship, students are more inclined to perform better. I like to learn what their interests are because that will help me formulate those bonds in really conveying a particular subject to a student," Henry said. "If we're talking about athletes, for example, I can share with them, 'Oh, do you know why you're sore the next day after practice? That's because of lactic acid buildup!'"
Henry was born and raised in Jamaica and came to America when she was 14 years old, entering 10th grade. This experience makes her appreciate and become comprehensive to students that come from different backgrounds and even countries.
"I really want my students to feel a sense of support," Henry said.
Henry loves gardening. She hopes to incorporate her hobby into her environmental science lessons and aspires that it will help students visualize plant growth.
"With my environmental students specifically, I can take them out and they can do field work, so to speak, and practice those techniques within that back garden," Henry said.
She has also been a "yogi," or a yoga lover, for 10 years now. She believes this passion for yoga is what makes her so patient in the classroom.
"The fulfillment aspect of it is really what propelled me to come into teaching, and I feel like in this job, you have to have patience, and I have a lot of that," Henry said.
Henry looks forward to building relationships with students at MSD. With her mentorship experience, incredible patience and increased understanding for students with a busy schedule, she hopes to teach them something valuable not only about science, but also about life.