[Opinion] Seniors should receive priority on limited number of homecoming tickets
The annual Marjory Stoneman Douglas High School homecoming dance marks the celebration of students reuniting with their friends and teachers after two months of summer vacation. This year, it uniquely signifies students finally reuniting after almost a year and a half of isolation and online learning.
At midnight on Friday, Aug. 27, homecoming tickets went up for sale on the Broward online store. While some students rushed to buy them as soon as they were released, others did not purchase them until Friday morning. Unfortunately, tickets were sold out by second period that Friday at approximately 9:15 a.m., and those who had not yet purchased them seemed to be out of luck.
Due to the ongoing COVID-19 pandemic, the school rightfully limited the amount of tickets being sold to avoid overcrowding, as the first batch sold only about 800 tickets. As a result, several students are going to miss out on the homecoming experience. For seniors, like myself, this is a very disappointing circumstance. After this year, we will no longer have the chance to attend a high school homecoming event.
In an attempt to satisfy the complaints of numerous students and parents, MSD administration agreed to put out another round of tickets for sale on Thursday, Sept. 2. However, there was one caveat: students were not told a specific time the tickets would go up for sale in an effort to not flood the website with users.
At around 12:05 a.m. on Thursday, the batch of tickets went live and sold out within the hour. This method was extremely unfair, especially to the seniors, as it is not uncommon for them to wait specifically until their senior year of high school to attend homecoming for the first time as a sort of "last hoorah."
In order to prevent this, the school should have allotted two separate times for buying tickets, with one being solely for seniors. This would have not only made the process more fair, but also help avoid overloading the Broward online store as well. Instead, seniors were given the same treatment as all other grade levels, despite their differing circumstances.
Another proposal has been to divide the event into two dances: one for freshmen and sophomores and another for juniors and seniors. Not only would these two dances allow for more space between people, creating a COVID-19-safe environment, but significantly more students from each grade level would be able to attend the event.
Especially now with the pandemic, having an event to look forward to is a substantial source of motivation. Although sophomores, juniors and seniors alike all missed out on homecoming last year, only the senior class will not have the opportunity to make up for it next year. Similarly, COVID-19 will not be as prevalent in the upcoming years and as a result, there will be no (or less) restrictions on the number of students able to attend the event.
The Class of 2022 has lost half of their sophomore year and all of their junior year. Now, those who are missing out on homecoming are missing out on a significant moment in their senior year. That being said, it seems as though the school has done little, if not nothing, to mitigate this issue.
Leave a Comment
Your donation will support the student journalists of Marjory Stoneman Douglas High School. Your contribution will allow us to purchase equipment and cover our annual website hosting costs.
About the Contributors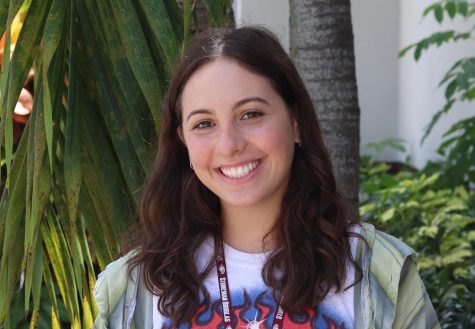 Abby Marton, Section editor
Abby Marton is a senior at Marjory Stoneman Douglas High School.  She is a section editor for arts & leisure and opinion for the Eagle Eye, and enjoys...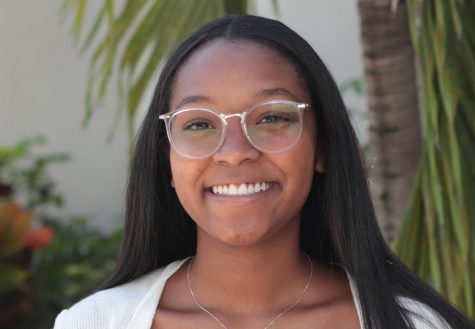 Madison Lenard, Graphics & design staffer
Madison Lenard is a designer for the Eagle Eye Newspaper. Before joining the newspaper staff, she was a designer for the Aerie Yearbook staff. Lenard is...