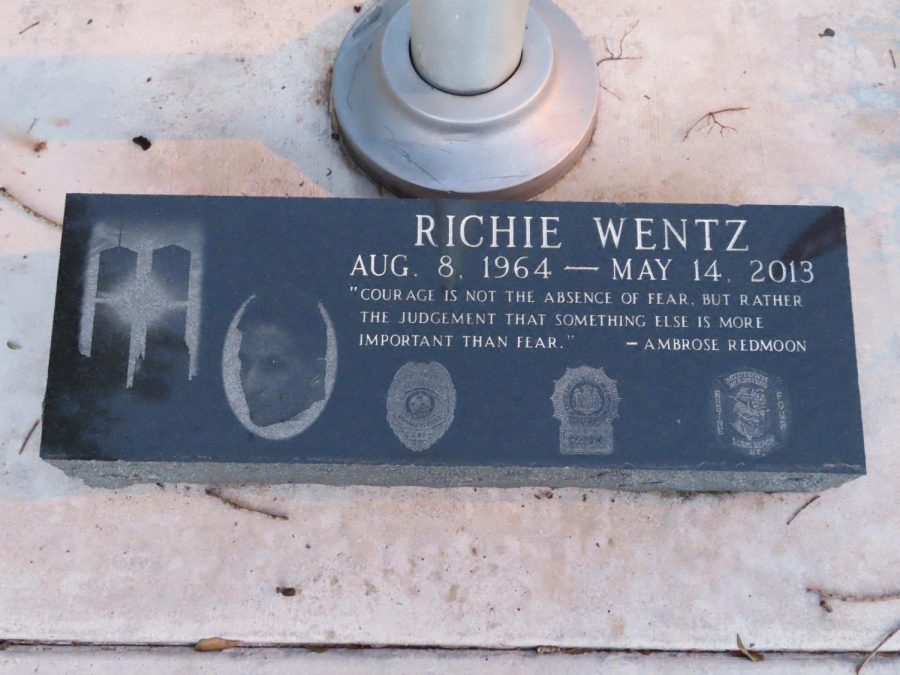 9/11 first responder Richie Wentz's legacy at MSD
With the 20th anniversary of Sept. 11, 2001 passing, Marjory Stoneman Douglas High School reflects on their personal connections to the terrorist attack. Former resource officer at MSD Richie Wentz was a retired member of the New York City Police Department who helped victims out of the World Trade Center on 9/11. 
Unfortunately, in 2013, Wentz passed away from cancer as a result of "first responder effect," a condition that the large majority of first responders received on 9/11 after breathing in the debris and dust left over from the collapse of the Twin Towers. On the 15th anniversary of 9/11, MSD unveiled a plaque in front of the school below the American flag in his honor. Now, five years later, his legacy lives on at MSD as students and staff walk by the plaque at the beginning of every school day.