MSD faculty reflect on online learning and share what they look forward to this school year
With the return of in-person learning for the 2021-2022 school year, innumerable individuals have experienced significant changes within their daily responsibilities and activities. Although students and teachers can no longer work as closely as they once would or enjoy snacks during short breaks, the increased interaction of in-person learning has reinforced the connections lost in the midst of the pandemic.
Following over a year of virtual learning, numerous faculty members at Marjory Stoneman Douglas High School have expressed their excitement and delight in their recent return. In comparison to an empty campus or a computer screen filled with colored dots, the homecoming of students feels unusual and unfamiliar for many.
"[My favorite part of this year has been] seeing people's faces, but I only see their eyes. It's interesting how I'm getting to know faces just from that," English teacher Donna Amelkin said.
Throughout the COVID-19 pandemic, educators could not teach their students the material needed as they once would. Due to the lack of rich class discussions and fun activities all-year long, much was lost for students in the broader, academic aspect. For Advanced Placement (AP) and Honors students, a plethora of critical skills and concepts have become harder to grasp after the transition from virtual to in-person learning.
"I felt like I was doing the best I possibly could to give my students what they needed for the exam [last year], but a lot was lost," Amelkin said. "I teach juniors mostly and it is such an important year. I'm hoping that they revert back to remembering what school was."
For most educators, it has been difficult to build relationships in the past year. Reaching out to students, parents and other teachers to regain a sense of normalcy continues to remain a challenge. Specially for school counselors, getting in touch with missing students was a hit-or-miss.
"We were given these long lists, like pages and pages of students who were failing and who weren't showing up," guidance counselor Tabitha McAuley said. "My concern was their safety and making sure they were okay because we didn't know if it was just a matter of them sitting at home and playing video games, or if they were actually in need of help."
The 2020-2021 school year consisted of social distancing guidelines and regulations, which limited sincere learning and comprehension. Group work and discussions have even been adapted to fit the circumstances of our current global situation.
"It was hard for students to do their AP Research presentations," English teacher Patricia Thompson said. "[One of my biggest difficulties was] motivating the students and trying to get them to participate."
MSD teachers have reached a general consensus that being unable to see students' faces beneath their masks is one of the biggest consequences and downfalls of the ongoing pandemic. Lacking real-life reactions when conducting engaging activities is hard on several faculty members as expressions were used as an intangible measuring tool.
"I'm not happy about the masks, but I know it's necessary. I love being able to see my students' faces, seeing their reactions and seeing if they're comprehending the information or not," Thompson said.
Despite the countless difficulties and challenges students and faculty alike face on a daily basis, the return of in-person learning has evoked positive attitudes across the board. While MSD faculty members reflect on their experiences before, during and after the implementation of online learning, they have learned more about themselves as people and as educators.
Leave a Comment
Your donation will support the student journalists of Marjory Stoneman Douglas High School. Your contribution will allow us to purchase equipment and cover our annual website hosting costs.
About the Contributors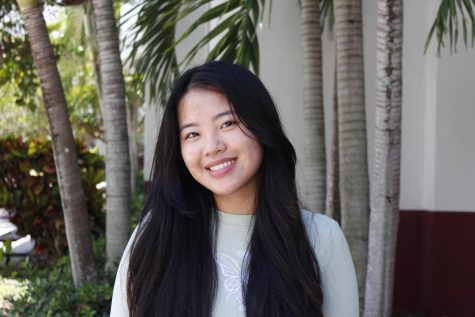 Ivy Lam, Senior Feature Editor
Ivy Lam is a senior at Marjory Stoneman Douglas High School. She is a member of multiple honor societies and extracurriculars, and is a published author...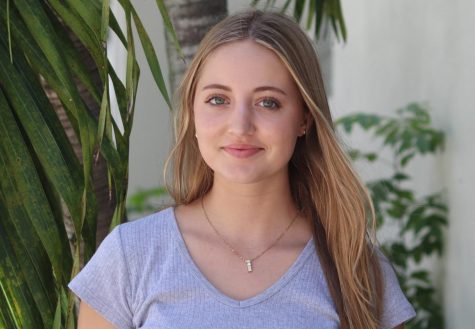 Quinn Braun, Photographer
Quinn Braun is a junior at Marjory Stoneman Douglas High School. She plays volleyball and enjoys coffee.