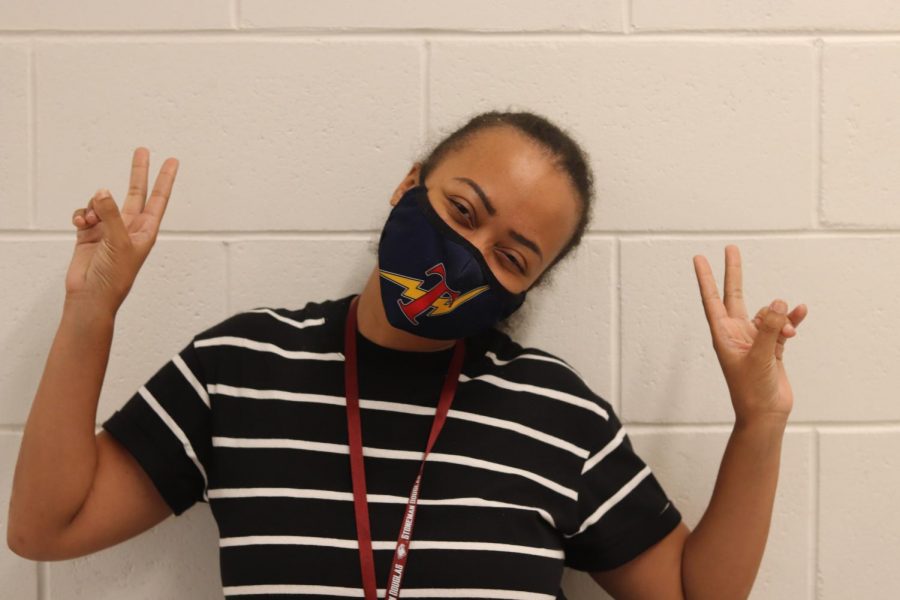 Building bonds
Starting at a new school is difficult whether you're 13 or 30. Alexzandria Mighty is no exception to this rule. As one of the newest additions to Marjory Stoneman Douglas High School's mathematics department, Mighty was wary of coming to a new school. However, she is no stranger to traveling.
Moving locations was certainly not out of the norm for Mighty. Growing up in Chicago, graduating from Kentucky State University with a degree in psychology, and teaching in Tampa has made Mighty  quite the traveler. It can be strange seeing a math teacher with a degree in psychology, but once Mighty discovered her love for math and teaching the subject, there really wasn't a lot of room for debate.
Mighty left Chicago to attend Kentucky State University because it is a Historically Black College (HBCU). Such a decision was made because Mighty wanted to experience the Black school community and environment, as well as enjoy the enrichment/culture it has.
While it has only been a few weeks, Mighty has already become quite acclimated to the environment at MSD thanks to two very helpful teachers.
"Everyone has been very helpful, but I would like to give a special thank you to [administrator] Anna Koltunova and [math teacher] Ashley Marinello," Mighty said. "They really made this place feel like home to me."
When stepping inside her room, Mighty wants her students to feel welcome. Even though it may be corny or cheesy, Mighty is not against having a miniature dance party in her room during down time. Since a young age, she has always loved to dance because it gives her a unique avenue to connect and communicate with people. By dancing with her students, Mighty is able to have fun with them as well as loosen up herself.
"I love dancing! It is yet another way to connect with the students in front of me. I always ask them to teach me the new Tik-Tok trends," said Mighty. "Even with masks on, I can tell they are smiling in room 1518."
While unconventional, this method of teaching seems to work for Mighty and her students. Mighty values the relationship she has with each student and hopes students feel her support as soon as they step into room 1518.