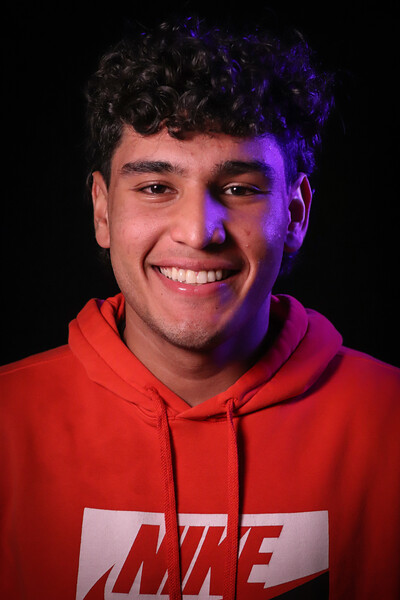 Senior Santiago Ordonez eyes back-to-back state championship
Strike three! As catcher Santiago Ordonez stands behind the plate, the Eagles are one out away from winning the state championship. Ordonez catches the pitch, and it's a final strike for the Eagles.
Ordonez has been on the varsity baseball team for four years. He finished strong last season, playing 30 games, batting .398, .514 on-base percentage, .663 slugging 108 plate appearances, 83 at-bats, 8 runs, 33 hits, 38 runners batted in, 8 extra base hits (6 doubles and 2 triples) and 4 home runs. Ordonez plans to lead the 2022 team to back-to-back state championships.
Ordonez was first inspired to play baseball from his family. He grew up around a family that carried a strong passion for the game. Ordonez began his baseball career at 3 years old, playing in a T-ball league in Margate, Florida.
This love for baseball led him to play his first competitive game in a travel baseball league for the Coconut Creek Hawks. This travel team gave him the opportunity for a fun challenge against many other cities.
"[Travel baseball] was really fun because that was the first time I saw kids that loved to play just as much as I did," Ordonez said.
Despite Ordonez's success in little league, the real test did not come until he turned 14. At this point, many college scouts were actively attending his games. He knew that he had the ability to show off his skills and take his game to the next level.
"Santi has always been a hard worker, I think it just comes with leadership and he is definitely a leader on the team," shortstop Devin Fitz-Gerald (9) said. "He works hard on and off the field and it shows as he puts work in the weight room."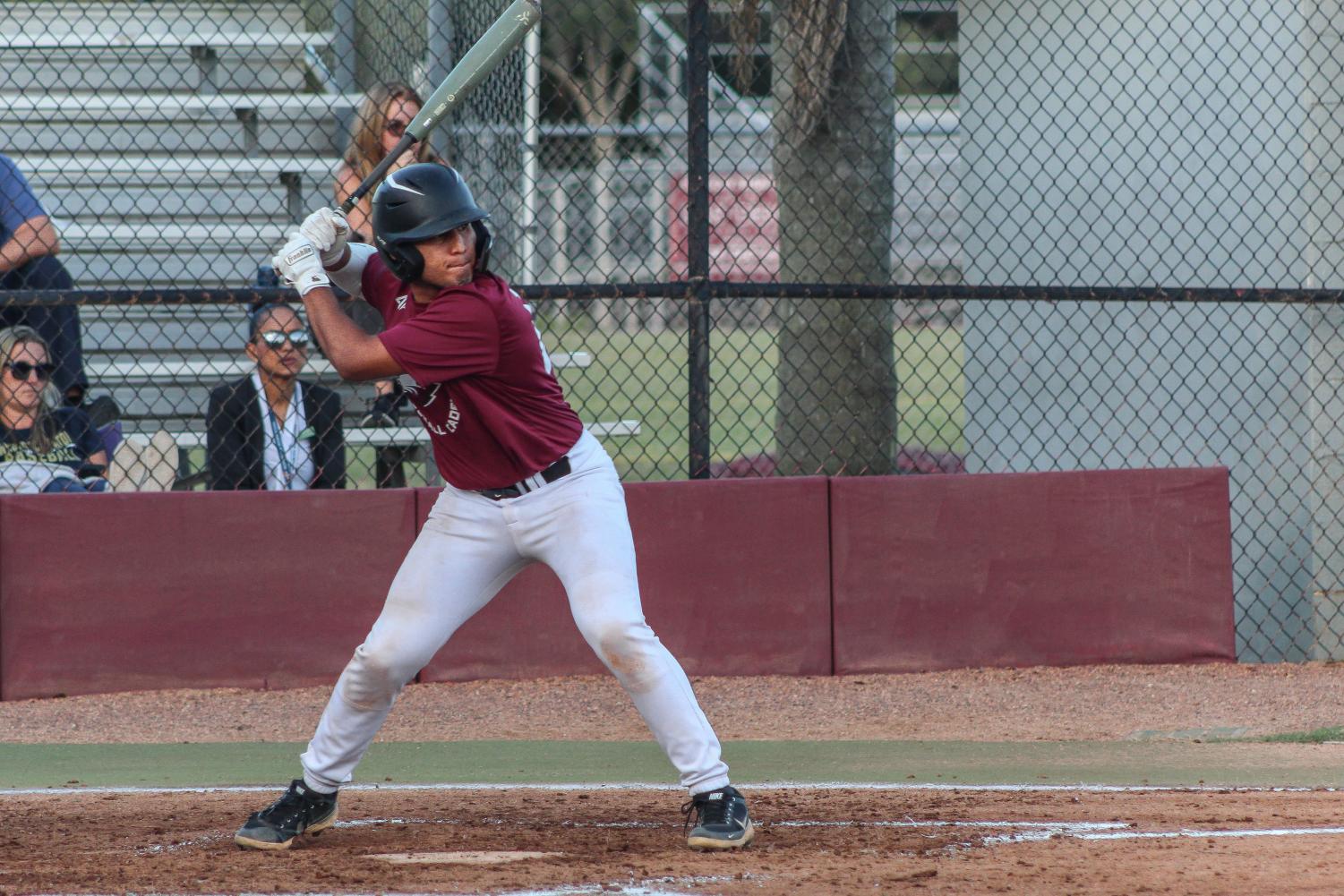 In order to get noticed by these scouts, Ordonez started working on his game six to seven times a week. While practicing Ordonez worked on hitting and fielding, but most importantly speed and agility.
Ordonez plays baseball because of his love of the game. He enjoys the fact that you have to play as a team, and work together in order to succeed.
"I love the aspect of the game and how not one player can change the game and how it's a team effort to win the game," Ordonez said. "It is such a competitive sport."
As a catcher, Ordonez is essentially in charge of each play. He gives the pitcher a strong suggestion on which pitch should be thrown and where.
"My favorite part of being a catcher is that you're always controlling the field and managing the game with your pitcher," Ordonez said.
Ordonez has to control the game behind the plate, but he also has to succeed while at-bat. Ordonez is able to do so by being a reliable hitter. He is also known by his teammates for clutching up at crucial spots in the game.
"I think the best part about his game is his offensive ability," second baseman Jacob Herzberg (5) said. "He proved this by sending the team to states with a walk off home run last year."
Baseball is very important to Ordonez; however, he also has an active social life. He feels that throughout his high school career, he has been very successful at managing baseball, school, working out and spending time with friends.
All of Ordonez's hard work throughout the past few seasons has led to him being able to compete at the next level. He was getting recruited by some top schools in the country. After pondering his options, Ordonez chose to attend Florida State University.
"The other colleges I had interest in were Vanderbilt and UCF, but FSU felt like home as the coaches welcomed me very well," Ordonez said.
Ordonez's idol is catcher Salvador Perez from the Kansas City Royals. "My favorite [player] would have to be Salvador Perez because he can do it both on the offensive side and defensive side," Ordonez said.
After college, Ordonez hopes to play baseball professionally.
"Post-college I hope to pursue the MLB draft," Ordonez said. "My dream MLB team would be the [Florida] Marlins because they are my favorite and hometown team."
These MLB dreams would easily fulfill his dreams; however, right now he has to focus on what's in front of him. Ordonez has his last high school season coming up this spring.