Senior Jayden Adjodha balances dragon dance and debate
Symbolizing vigilance and dignity, the bright red dragon soars through the air. Embodying cultural mythology, the dragon dance plays a big role in Chinese culture. Behind the cloth and dramatic movements of the performance is a team of dancers who work to bring the routine together. Senior Jayden Adjodha learned dragon dancing to understand the beauty of Chinese culture.
Adjodha has a diverse family which has allowed him to experience many cultures. His father's side of the family originates from India and France which has allowed him to learn part of the French language. He was eager to learn more about Chinese culture after discovering more about his mother's side of the family. During his sophomore year, he began learning Mandarin through attending classes at the Coral Springs Chinese Culture Association.
After attending lessons, Adjodha found an interest in dragon dance, a traditional dance in Chinese culture, leading him towards a new hobby. His classmates reached out offering him a spot on their competitive team for a performance at a Chinese New Year festival. The team produced a routine that they would practice together once a week in preparation for the competition
"The whole opportunity was almost eye opening, where a lot of times were kind of cut off from various cultures," Adjodha said. "[The competition] offered me the opportunity to see things in a different way and experience things that I wouldn't have experienced otherwise."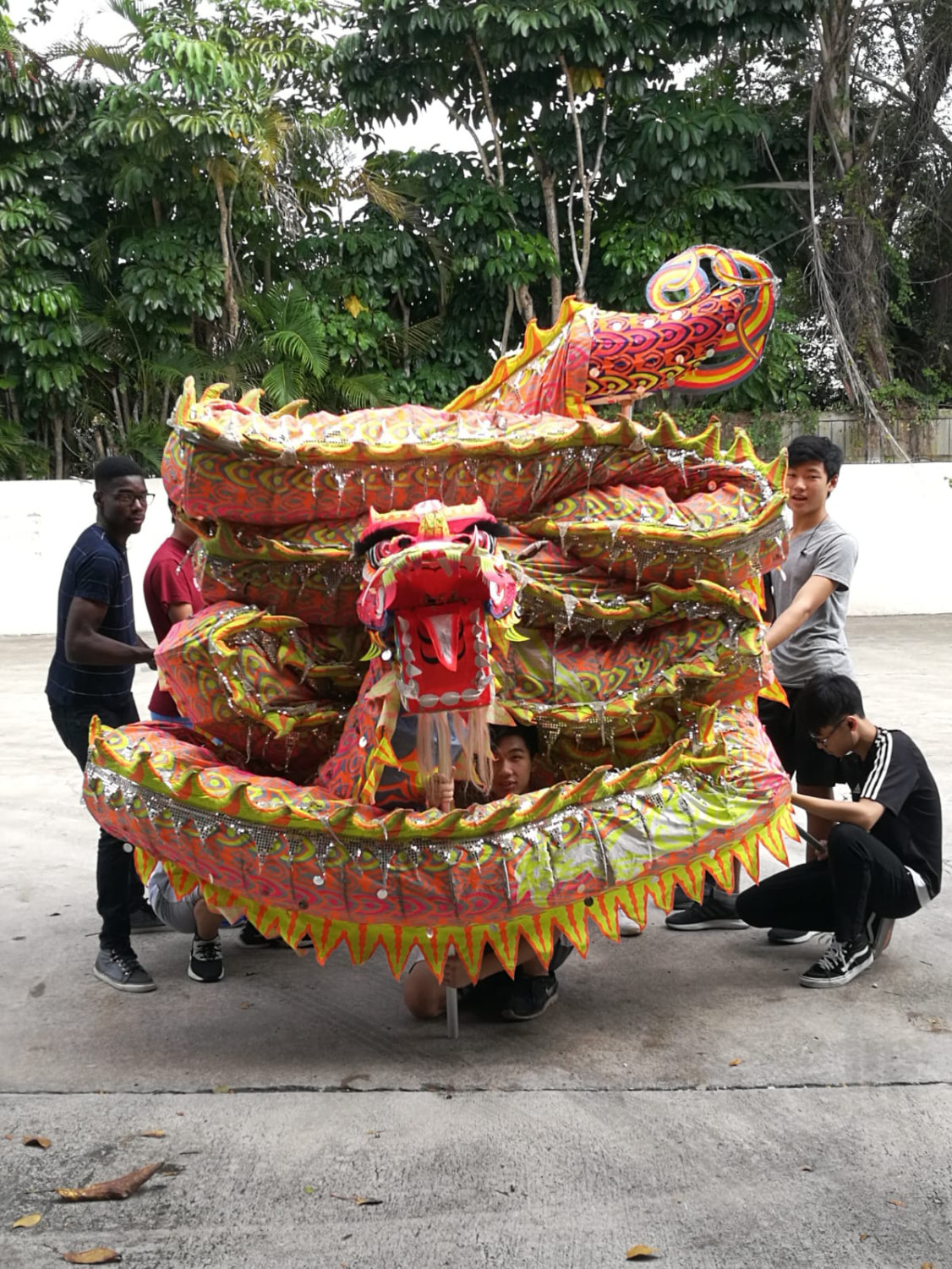 Adjodha also fulfills a busy schedule inside of school. Throughout the four years he has attended MSD, debate has played a large role in his daily life. In association with debate, he participates in both the Speech and Debate club as well as the Model UN club.
After unexpectedly stumbling upon the program in seventh grade, his love for debate grew rapidly. As Adjodha entered high school he took on the role as a public forum captain, where he taught other MSD students debate skills.
When debating, Adjodha takes preference in topics revolving around trending news topics, such as welfare programs and climate change. He enjoys these topics that bring varying perspectives and impacts.
"I have a lot of fun talking; my favorite thing to always talk about is stuff that is relevant in the news," Adjodha said.
Since entering high school, Adjodha has found a sense of family through his peers in debate. The class has enabled him to build several friendships, which have stuck with him through the years.
"When you get to work with people you experience both the highs and the lows," Adjodha said. "At the end of the day, you get an appreciation for people that is stronger than a lot of friendships."
While Adjodha never had any prior interest or desire to be in debate, trying something new led him towards developing a great passion. Having an open mind to test out different topics has allowed him to attempt unfamiliar activities.
"I think it's important that if you find something you enjoy doing; it's important to stay dedicated and stay committed to it," Adjodha said.
After school hours, Adjodha works at Code Ninjas located in Coral Springs. He has incorporated his enjoyment for coding into his job where he spends his shifts teaching children the basics of code through game building.
"I do feel that I enjoy working with kids and teaching them," Adjodha said. "I think with teaching, as long as you're passionate about it, right, you'll enjoy telling others about it."
Maintaining his time with both school and a job are difficult to balance, but Adjodha has acquired the ability to stay organized inside and outside of school.
"You have to know when you're available, you can't just force yourself to be available at times," Adjodha said. "Once you understand that, then it becomes a lot more smooth and free flowing."
With Adjodha graduating in the upcoming spring, he has begun applying to a variety of colleges in the Northeast, including Cornell University, New York University, Northwestern University, Emory University, Columbia University and Yale University.
"I really love the northeast; I love the region that a lot of those schools have the types of majors and graduate programs that I'm looking for," Adjodha said.
Throughout his experiences in debate and different clubs, Adjodha has discovered a passion for law. He plans to attend law school following the completion of his undergraduate degree. He is currently waiting on his decision into his dream school, Cornell University, where he hopes to study law.