Rezoned eighth-graders struggle with April 12 boundary decision
The School Board of Broward County voted 6-3 to adopt Marjory Stoneman Douglas High School boundary plan C-4, renamed to H-1,  on April 12 at the boundary meeting at J.P. Taravella High School. The plan, which is a phase-in and will begin with the incoming Class of 2027, will move TAZs 107, 653 and 112, which is 351 students, to Coral Glades High School. 
Hours before the March 29 public hearing about MSD's boundaries was held at Coral Springs High School, the SBBC sent out a message to parents via a phone call that announced that boundary changes are on hold for next year. This meant that regardless of decisions made about the boundaries, the incoming freshman class would remain the same.
"I'm calling to inform you of an important revision made to tonight's School Board public hearing regarding the 2023-24 school attendance areas, boundaries and school usage recommendation," school board member Lori Alhadeff said on March 29 in a phone call to parents. "Interim Superintendent Dr. Earlean Smiley has recommended that the school boundaries now in place for all district high schools remain in place for the 2023-2024 school year, including Marjory Stoneman Douglas High School."
Alhadeff noted that Broward County Public Schools will continue exploring solutions for overcrowding for the 2024-2025 school year. 
However, on April 12, the SBBC voted to adopt H-1 to send 351 students south of Wiles Road to CGHS, starting next school year. This startling reverse on the announcement made two weeks prior confused many Coral Springs families and eighth-grade students.
"
"I wasn't really expecting it because I heard the zone was going to stay in place for another year.. They said the zone would stay in place the week before they changed the zone.""
— Aaron Alex
"I wasn't really expecting it because I heard the zone was going to stay in place for another year," Coral Springs Middle School eighth-grader Aaron Alex, who was rezoned to Coral Glades High School for next year, said. "… They said the zone would stay in place the week before they changed the zone."
Alex's sister, sophomore Pretty Anu, currently attends MSD. The school board has not yet announced what they plan to do about siblings now split by the boundary change.
"Pretty much all of my friends are going to MSD," Alex said. "It'll be harder to make friends [at CGHS], especially since my sister isn't there to introduce me to people."
Social factors have played a large part in many CSMS students' decisions to attend MSD. H-1 breaks the feeder pattern of Country Hills Elementary School to CSMS to MSD. The purpose of feeder patterns is to keep the same students together throughout all 12 years of school and allow for consistency in social circles. 
"I was trying to believe that I would be able to go to MSD and explore the many opportunities the school has, but when I found out I was going to be zoned out, it crushed my hopes of going to MSD with my friends and getting to know the school," CSMS eighth grader Imroze Saini said.
Eagle Eye News spoke to one anonymous illegal student in December 2022 that attended CHE and CSMS and chose to attend MSD because all of their friends, like Alex, were attending MSD.
H-1, along with breaking the feeder pattern, breaks the two-mile walk boundary and now students will have to be bussed to CGHS. It will rezone students, who live north of Sample Road and south of Wiles Road, that live closer to MSD to CGHS. This has left transportation concerns for some rezoned students.
"It will be very difficult, especially for my parents, with having to drive to two different schools with work and then with pickup and lots of different extracurriculars,"  Saini said.
In addition to transportation concerns, course cards for incoming MSD freshmen had already gone out on Feb. 9, meaning any students rezoned had already worked to select their courses for next year.
"While we are collectively disappointed with the Board's final vote, we are committed to working with BCPS members to improve all traditional public schools in the Coral Springs jurisdiction. Interim Superintendent Earlean Smiley made a commitment from the dais to provide a 'personalization plan' for affected students to ensure core class selections are aligned with the original choice before rezoning," a statement from the City of Coral Springs on April 13 said.
CGHS, like MSD, does offer Advanced Placement courses but also offers Cambridge Advanced International Certificate of Education classes. This means CGHS students have the opportunity to earn an AICE diploma, which requires a minimum of 14 AICE credits and the passing of seven AICE exams.
Many colleges recognize AP and International Baccalaureate classes as more difficult than AICE, though Honors and Dual Enrollment are still generally considered lower than AICE classes. According to CGHS sophomore Rhys Bogdon, who takes both AP and AICE classes, AP is generally more difficult.
"I would say AP is definitely harder because it's a lot more information," Bogdon said. "It's a lot of in-depth stuff, whereas [with] my AP classes that I have taken, it's a lot of topics with a bit less… depth."
While the newly approved rezoning plan aims to reduce the student population below capacity numbers, this triggers the possible reduction of another group at MSD: teachers.
Since the rezoning plan will begin its effects next year, affecting no current students, the process will not begin making a significant impact on student numbers until four school years pass and all current MSD students have graduated. It is estimated there will be a decrease in population of about 70 students a year.
As this happens, there will be fewer students to fill classes; therefore, teachers will not need to teach as many classes. There is a teaching position for every 125 students because of the Florida Class Size Amendment that states a core class cannot exceed 25 students. This left teachers worried that the decrease in students would lead to the loss of a teaching position at MSD.
But, the numbers used to calculate how many students live in the areas zoned out at MSD only include students currently attending public middle schools who are transitioning to high school.
According to Principal Michelle Kefford, over the summer the school gains about 100 to 150 students who are newly enrolling in the public school system from either private schools, moving into the zone, etc. For instance, a student at a K-8 private school may decide to enroll in MSD for their high school years.
"
"MSD will not lose any teaching positions for the next school year. Instead, we have job offers for more teachers for next year""
— Principal Michelle Kefford
While some of those students may not end up attending MSD, this has the possibility of reducing the impact of the rezoning plan on student numbers. And combined with new housing developments in East Parkland, this can reduce the impact further.
This means it is estimated there will not be a substantial decrease in the student population, so a reduction in teachers or their number of classes is unlikely.
Kefford, based on current information, says that there will be little to no effect on teachers from the rezoning plan. In fact, for the next school year there will be no loss in teacher positions due to the rezoning. The school is actually advertising job offers at the school for teacher positions.
"MSD will not lose any teaching positions for the next school year. Instead, we have job offers for more teachers for next year," Kefford said.
Additionally, the natural attrition of teachers through retiring, quitting or changing schools will help prevent teacher removal as well.
In the case there is actually a lack of students to fill all classes at MSD, teachers will not be simply removed but instead lose a class period.
Teachers hired to teach in Broward County Public Schools are given six main classes and two personalization classes that are paid for by the district in their base salaries. If they choose, teachers have the ability to take extra classes to replace their personalization periods, if they would like that increase in income.
In the case there are too many classes than needed, teachers' extra classes can be removed instead. Likewise, a class period can be added if there is a need for more classes.
"A reduction in the student population doesn't mean we will just fire a teacher, extra classes will be reduced first," Kefford said.
But in the case of a teacher position needing to be fully removed, the teacher is not simply fired but transferred to another school in need of their position.
While full boundary effects will not be felt until the 2026-2027 school year and all current MSD students have graduated, H-1 will already have a profound effect on rezoned incoming freshmen.
Leave a Comment
Your donation will support the student journalists of Marjory Stoneman Douglas High School. Your contribution will allow us to purchase equipment and cover our annual website hosting costs.
About the Contributors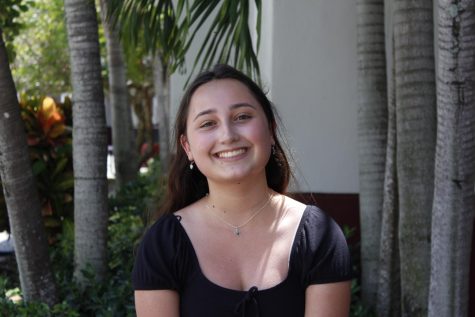 Brynn Schwartz, Senior Politics Editor
Brynn Schwartz is a sophomore at Marjory Stoneman Douglas High School and the Senior Editor for Politics and Activism. She enjoys politics, listening to...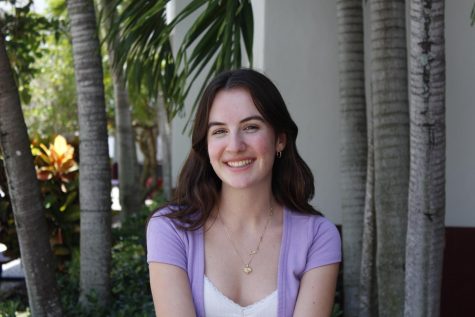 Kate Becker, Senior News Editor
Kate Becker is a senior at Marjory Stoneman Douglas High School and the Senior Editor for news. She is also the President of the MSD Climate Change Club...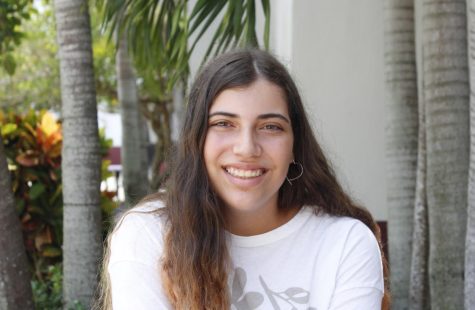 Grace Brill, Graphic Designer
Grace Brill is a freshman at Marjory Stoneman Douglas High School. She likes art and watching movies in her spare time.