City of Parkland commemorates its 60th anniversary by looking back at its history
A quaint city filled with greenery and lush landscapes. A friendly and calm atmosphere for all residents. The City of Parkland is a unique town with many charms for visitors to explore. Parkland is regarded by locals and visitors as a scenic neighborhood that serves as a retreat for those seeking tranquility.
"I love living in Parkland because of all my friends and neighbors that live here," sophomore Sophia Kusuma said. "The town is friendly and welcoming. I've seen Parkland change over the years with many new neighborhoods and schools added, such as Cascata and Somerset Private School."
Founding/History
The City of Parkland is currently known for its residential neighborhoods and recreational parks, but the city did not start that way. In 1959, the former mayor of the City of Pompano (now Pompano Beach), Bruce B. Blount, purchased the barren acres of land in an unincorporated part of northwest Broward County. Blount raised cattle and established "BBB Ranches," 360 acres of farmland for agriculture and housing. The small city area attracted many farmers to build their land on.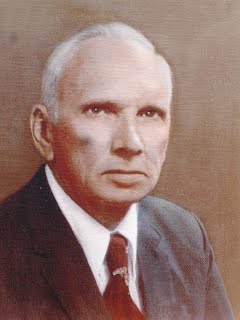 As South Florida became more urbanized, the state's government was looking for more unincorporated land to build out. Fearing that the agricultural area would be overrun by another busy city, Blount decided to form a city himself to protect the inhabitants. He wanted to stop the area's increasing urbanization and preserve its rural nature with plenty of open space for its residents. Evidence of Blount's plan can be seen today, with the city's focus on housing and lack of commerce areas.
On July 10, 1963, Florida's Legislature approved the charter and then Gov. Farris Bryant signed it on Aug. 13 of the same year. However, Parkland celebrates its anniversary on July 10, in commemoration of the charter's approval. Blount served as Parkland's mayor from 1963 to 1964.
Soon after its founding, the 1970s suburban housing boom brought newcomers to the city, and the population quickly increased as developments were built. Parkland Lakes, now called Cypress Head, was the first housing complex constructed in Parkland, with nearly 500 homes for citizens to reside in. The construction to extend Holmberg Road west from State Road 7 into Parkland also introduced new residents into the city.
Parkland's zoning regulations aim to preserve the city's "park-like" atmosphere. Before the construction of large neighborhood developments like Heron Bay and Parkland Isles in the late 1990s and early 2000s, Parkland did not have any stores or traffic lights.
From its humble beginnings as farmland, the City of Parkland has expanded to over 10,000 housing units and 35,000 residents. It also houses five schools and nine parks. Blount's work laid the base for Parkland to grow into a blossoming city beloved by its residents.
Recreation
Parkland's name reflects the abundance of parks scattered throughout the city. These recreation areas are regularly visited by citizens and offer many amenities to those who stop by.
Pine Trails Park is one of Parkland's most popular locations, filled with basketball courts and soccer fields for anyone to use. Two large playgrounds in the park serve as major recreation areas for children in the city, with the main play structure being a spiderweb-like jungle gym. Additionally, an accessible playground was recently added to the park, promoting inclusion and diversity in the city.
In addition to these facilities, Pine Trails Park also holds the Parkland Recreational and Enrichment Center. The P-Rec has over 100 programs for people of any age, with services including a full-court basketball gymnasium with a stage and bleachers, a dance room and multi-purpose rooms.
Another frequently visited park in the city is Terramar Park, located in East Parkland off of Hillsboro Boulevard. With more soccer fields, baseball fields and an additional playground, residents living in this part of Parkland can have fun while enjoying nature.
Located on the land of the original "BBB Ranches" are two parks: Liberty Park and Barkland Dog Park. Liberty Park was built by members of the city after an 11-year-old, Evan Altshuler, came to the city commission with an idea to build a new park in Parkland. In 2001, citizens came together over a week in February to build it. This "Build-A-Park" event created a sense of community throughout the city and its sights can still be enjoyed today. Adjacent to this site is the Barkland Dog Park, which opened in 2012 and serves as the city's only dog park. With two separate areas for large and small dogs, the park offers water fountains, a dog washing station and pavilions.
Another recreational area Parkland has to offer is the Covered Bridge Park, found just west of 441 on Holmberg Road. Residents wanted something to make the park stand out and to keep the rural and country setting of the city. Planners decided upon a covered bridge that would represent a triumph over a depression in the ground and obstacles. However, the bridge was placed over land with no obstacles beneath it. It serves as an anomaly to bridges but is still regularly utilized for photo shoots, weddings and as a resting place for trail navigators.
One more popular recreation center is the Equestrian Center, located off Ranch Road, an area devoted to horse enthusiasts. With a large open field to practice and two equestrian rings, the center is frequented by many equestrians in Parkland. The space is also used by the Parkland Horseman's Association to prepare for competitions.
Events
Despite its smaller size as a community, the City of Parkland hosts events that are substantial in excitement and amusement. Each January, the City of Parkland hosts an annual Family Fun Fest Carnival at Pine Trails Park. The festival lasts from Friday through Sunday over a predetermined weekend and features carnival rides and games, specialty foods and live entertainment. The fair has become an annual tradition for Parkland residents.
Another eagerly anticipated event held in Parkland is Snowfest, which is usually held every December. This event is popular among residents since Florida does not have snow or extremely cold weather. Snowfest includes music, crafts, snow tubing slides and local food trucks, making the event enjoyable for friends and family alike.
The Parkland Farmer's Market is another widely attended event hosted at the Equestrian Center on every other Sunday from November to April. At the event, local vendors congregate in the field, setting up tents and booths in hopes of selling their specialties to market-goers. Some of the many items sold include fresh fruits and vegetables, dips, jams, honey, flowers and pastries. Additional events are held at the Farmers' Market, including craft fairs, car shows and various expositions.
Popular Spots in Parkland
City Demographics (Source: 2020 Census)