MSD's campus changes since inaugural year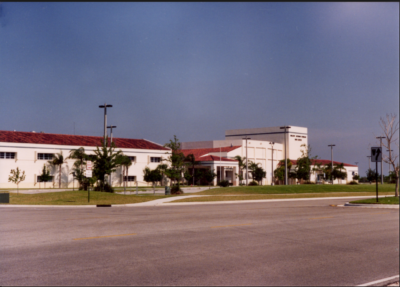 Einav Cohen
December 19, 2016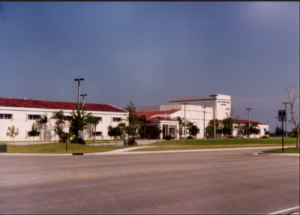 Before cell phones were a necessity and teachers would text students all the homework and class information, Marjory Stoneman Douglas High School had a very different look and feel than it does now.
1.  Smaller student body
In MSD's inaugural year there were 2,000 less students than there are currently. The 1200 and 1300 buildings were not built yet because the student body was not as large as it is now, and there were no need for such structures. The freshmen would sit in their own cafeteria near where the tennis courts are seen today.
2.  Change of name
When MSD had its grand opening, the first students to attend the school chose its name. Nearby schools also helped with the decision. After the school was named, Marjory Stoneman Douglas herself came to the ceremony, even though the school was built on dredged Everglades lands she fought to save.
3.  Parking lot adaptations
At the time MSD was first opened, Holmberg Road ended at the current student parking lot. Since the area was not yet inhabited, most of what stands today was vast woods. Westglades Middle School did not exist at the time, so all of the students in need of a parking space would park there.
Nowadays, seniors can pay to paint their parking space in the senior lot, but back in the day all the seniors had the opportunity to paint their own spaces. If one was not a senior, they would park in the woods. Since Parkland was very developed, the surrounding woods were often grazed by cows who would roam around the woods and walk into the football field and parking lot.
4.  Time brings new fashion trends
According to football coach Elliot Bonner, sandals, flip flops or any form of opened-toed shoes were not permitted in the school's early years.
5.  Primitive population
Heron Bay did not exist when MSD was founded.  There were a few private homes in the area, but the closest development was Cypress Head. According to Bonner, the nearby highway was built after the school was constructed.
6.  Diversity at Douglas
The school was not as diverse as it is today. In the past, 80 percent of what made up the student body was Caucasian, but since then the diversity rate has grown. Nowadays 60 percent of the student body is Caucasian.
Click here for more statistics or information about MSD's past