Sophomore Gwyneth Bishara initiates charity project "Cupcakes for Charity"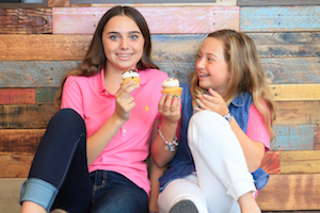 Julia Noye
February 8, 2018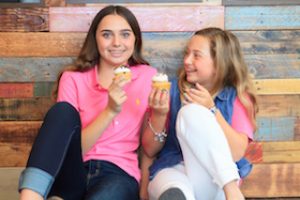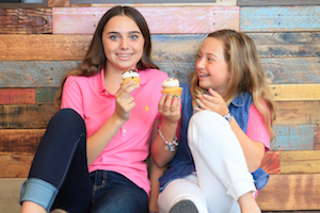 Gwyneth Bishara is the sophomore class president, and through this pivotal position she has developed a passion for being involved. Bishara has a charity called Cupcakes for Charity. She loves to donate her time doing activities at Marjory Stoneman Douglas High School and in the community.
"I love holding positions where I get the opportunity to make a difference and help others," Bishara said. "I like that I get the opportunity to improve things from the past and meet people that I might not have gotten a chance to meet."
In May 2013, Bishara jump-started her charity project, Cupcakes for Charity, which focuses on getting kids and teens involved in their community and helping others in need. Cupcakes for Charity raises money for Joe DiMaggio Children's Hospital and SOS Children's Village.
"I like having my charity because it is a great way for me to give back to the community and make a difference. By helping charities that are local, I get to interact more with the children and organizations that I choose to raise money for," Bishara said.
Bishara started her charity in fifth grade at the age of 10 with the help of her parents and sisters.
Bishara held the first event on May 5, 2013 at Joe DiMaggio Children's Hospital in Hollywood, Florida. Her and others from the community brought cupcakes to the kids and made arts and crafts with them.
Bishara's younger sister, Ella Bishara, is also very involved with Cupcakes for Charity.
"It feels really good to volunteer and makes me feel good inside knowing that I'm helping people," Ella Bishara said.
Gwyneth Bishara's favorite thing about volunteering is how it affects the community and the people they are helping.
Being in a charity can lead to meeting new people and bringing the community together. One of Bishara's main goals of her charity was to get people involved in their community and to realize that others can benefit from their help.  
"Having a charity has made me a better person because I have realized how thankful I am for what I have and the way I live," Gwyneth Bishara said. "Also, it let me see that I can help the children who don't get to live the same way I live, but also live the best life they can."