MSD students express their cultures through dance
Einav Cohen
January 11, 2019
*This story was co-written by Einav Cohen and Thais Guerra
In the sea of students at Marjory Stoneman Douglas High School, it can often be difficult to stand out. Each and every student comes from a unique identity to be cultivated. In an effort to not only showcase those identities, but also reconnect with their heritage, many students participate in cultural dances in and outside of school.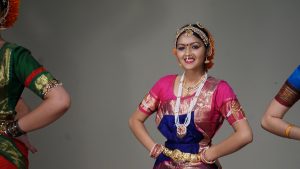 Senior Pinaki Upadhyay uses dance to express her Indian culture. Since childhood, Upadhyay has trained extensively in both classical and mainstream forms of Indian dance, such as Kathak, Bharatnatyam and Bollywood fusion.
The classical forms combine folk music, intricate tapping of the feet, orchestrated facial expressions and traditional attire consisting of heavy jewelry and defining makeup.
"Dance allows me to reconnect with my heritage," Upadhyay said. "I really love [dancing]. It's a hobby, a therapy and just a lot of fun."
Upadhyay takes part in an annual high school dance competition hosted by the Indian Regional & Cultural Center in early to mid November where many of South Florida's Indian dance teams compete. Upadhyay is the choreographer for her team, which is named "Riyazz" and translates to the "soulful practice of an art."
The team is predominantly composed of MSD students, but includes students from all over Broward as well. Not only do teens from Central and South Florida compete in the event annually, colleges from across the country compete in a separate division as well.
In addition to her private lessons, Upadhyay has also participated in the multicultural show throughout her time at MSD.
"It's fun to be able to express my culture to the school [through dance]," Upadhyay said. "I also think that it's a positive way for immigrants who come here to still be in touch with their home country."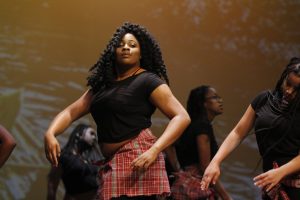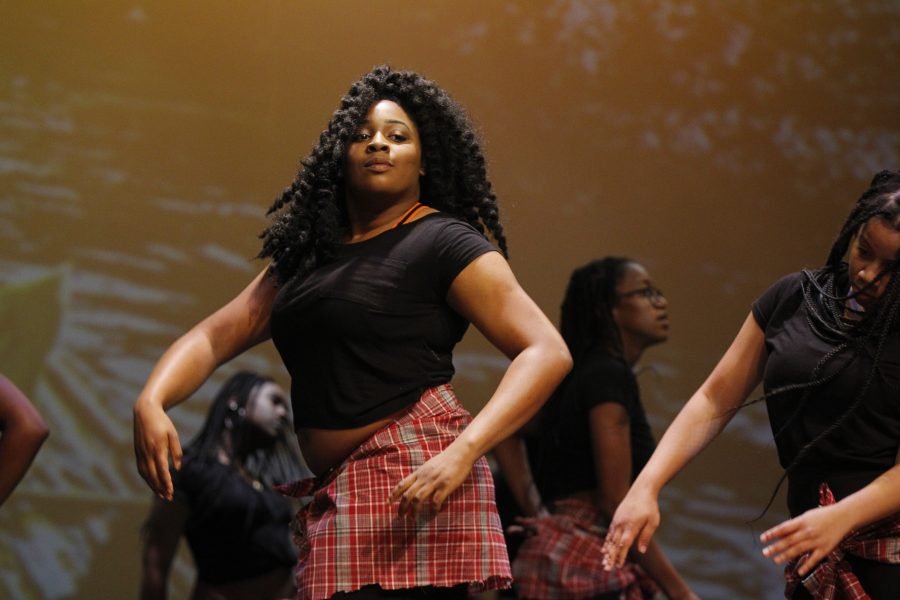 Whether through communities at school, activism or even dance, senior Mei-Ling Ho-Shing never shies away from her pride in her Jamaican heritage. The annual multicultural show at MSD serves as an outlet for Ho-Shing to explore Jamaican and step dances, where she can not only reconnect with her own culture, but also the cultures of her friends.
"I think it's so important that we show our school what culture really is and that it's not just the stereotypes that people identify us with. It's good to show people that Jamaicans are not just shaking their butts," Ho-Shing said.
The Jamaican performance combines traditional and pop music, and the team never fails to hype the audience as they flaunt their green, yellow, and black flags.
"[We] truly have a culture rooted in [how] we're raised – through dance," Ho-Shing said.
While step dance is not of Jamaican origin, many of the Jamaican dance performers choose to participate on the step team as well, which takes on a hip-hop adaptation of the traditionally percussive African dances.
"The step team is the only place where I feel like I belong," senior Merhedyne Verna said.
To the MSD community, the Jamaican and step performances are simply showtime favorites. To their participants, however, they are a source of community of their own.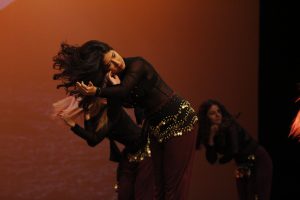 For senior Oriana Rivas, the jingling of her belt, the silence of the illuminated stage and the intricate movements of bellydance all blend seamlessly together into a wholesome expression of her emotions, whether they be anger, fear, happiness or sadness.
"It's [dance] a way of expressing myself," Rivas said. "Through the costumes, the movements and the dance, I feel like it can express a bunch of things at once."
Many are often surprised by Rivas's passion for belly dance, which is of Arabic origin, considering her Venezuelan descent. Rivas has been, in fact, performing belly dances since she was 5 years old and has even worked with little kids at Dreams Belly Dance Academy.
While belly dance originated in the Middle East, it has traveled through other countries such as Australia, Spain, the United Kingdom and even Venezuela, where it reached Rivas. While each country has put its own cultural twist on the dance, they still maintain its core features, such as the decorative metallic costumes and the complex movements of the torso.
"You can decorate it to your own style," Rivas said. "That's what I like about belly dancing; it's very free and you do what you want and dance how you want."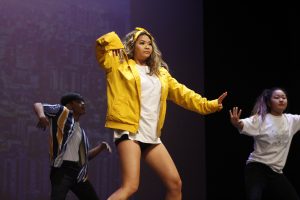 Though its dancing styles are not derived from Korean culture, K-Pop is a genre rapidly growing in popularity among people of all cultural backgrounds. The music style garnered popularity after the explosive success of "Gangnam Style," and continues to flourish through artists such as BTS and TWICE – enthralling millions of teens around the world with its mixture of several audiovisual aspects focusing on both dance and music.
One of the most important reasons why K-Pop is growing in popularity is dance. In the K-Pop genre, almost every song is accompanied by a choreography. While the music is in the native Korean language, the dancing is influenced by western styles of dance such as modern hip-hop, making it a unique way for students of Korean origin to retain traditional ties to their culture and still follow contemporary trends.
K-Pop dance captain Nhi Nguyen practices both Vietnamese and K-Pop dance. At church she competes with her friends in Vietnamese dances while wearing traditional straw hats, fans and ao dai dresses.
"I feel like music is a universal way of communicating with other people," Nguyen said. "My friends and I do Vietnamese and K-Pop, it is just for fun… I do believe it's a good way to express my culture."
In December 2018 Nyugen is competing with her Korean teammates in a K-Pop competition.
This story was originally published in the January 2019 Eagle Eye print edition.