Superintendent Runcie begins meetings with parents of MSD students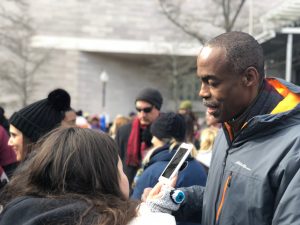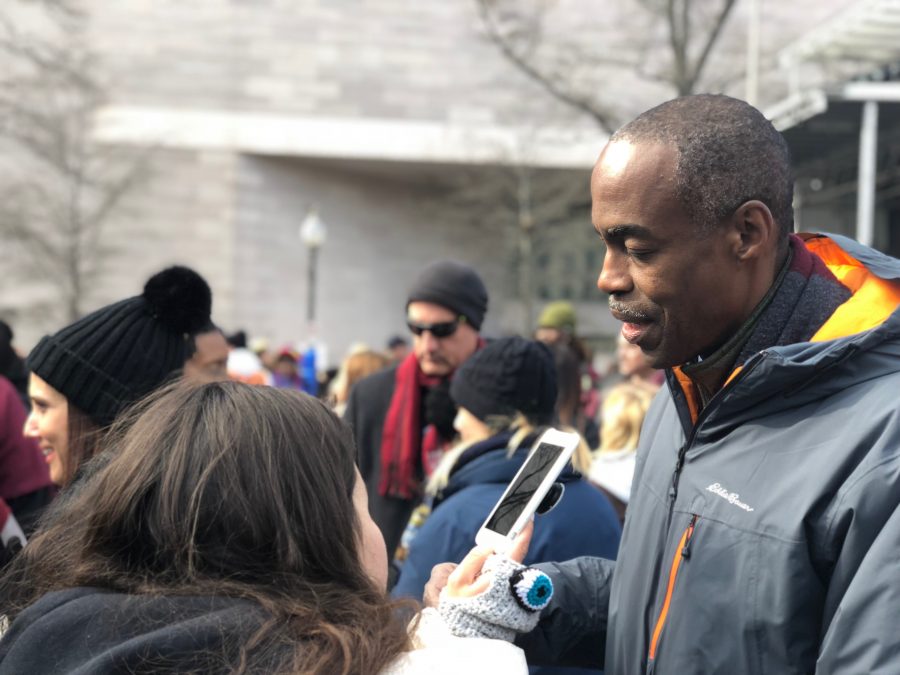 On Thursday, Jan. 31, the Broward County School Board had a panel meeting with freshmen parents from 6:00 pm to 8:00 pm in the auditorium, after being cancelled on Jan. 24, due to safety concerns regarding threats of protests.
The panel included Superintendent Robert Runcie, Task Assigned Chief of Facilities officer Maryann May, Chief Student Support Initiative officer Mickey Pope, Chief of Staff Jeff Moquin, Chief School Performance and Accountability officer Valerie Wanza, and District 4 School Board member and mother of slain MSD student, Lori Alhadeff.
The meeting was formatted as a Q&A, where any freshman parent could speak to any member of the panel and ask a question.  
Parents were instructed to park in the North Lot, then provide identification while entering the main gates. All prohibited entrances were secured by campus security and other BSO officers. The additional security was added following the threats that cancelled the first meeting.
Once parents arrived, the left wing of the auditorium was reserved for speakers. Parents were able to sign up to speak upon entering. Each speaker was granted two minutes to state their concern.
Broward County coordinator Charles Webster acted as the moderator of the meeting, navigating the course of conversation. In addition, a Spanish translator was readily available for any native speakers.
During the panel introductions, Runcie quoted Martin Luther King.
"Darkness cannot drive out darkness: only light can do that. Hate cannot drive out hate: only love can do that," Runcie said.
Following introductions, the listed speakers had their chance to voice their opinion and concerns. Laura Waltze Zuckerman stated that the meeting with the superintendent was long overdue and insisted that he step down.
"I believe Runcie should step down because he hasn't fulfilled his requirements for his position. I believe he has continuously lied to the people of Parkland and would hope that if he had any dignity left, he would step down instead of eventually being removed," Zuckerman said.
School Board member Lori Alhadeff admitted that she agreed with every statement Zuckerman had mentioned, and received applause for her response.
"Mr. Runcie, I do not think you are the person to continue to lead Broward County Public Schools," Alhadeff said at the meeting. "But it takes five votes; I am only one,"

Runcie responded to Zuckerman's concerns by stating answers such as "I am focused on continuing to do the work to move our community along."
Much of the audience felt as though Runcie's responses were both vague and unhelpful.
Parental concerns included how safe the portables are, why there are not any metal detectors currently in place, and what is being done to be certain there are no weapons being brought onto campus everyday.
Max Schachter, father of slain MSD student Alex Schacter, stated that the meeting failed to relieve parents' concerns on safety in schools and that the meeting was "infuriating"."The parents were furious," Schachter said. "One woman got up and said, 'Why aren't there metal detectors? When you go to School Board meetings, there are metal detectors, Why are you safer than our kids?'"
The panel answered questions regarding arming teachers and the status of the new building.
In regards to arming teachers, Runcie stated that the school board has no intentions to do so and that the new building is set to begin construction this summer and be finished by the summer of 2020.
The panel also enthused about the live camera feed that can now be given to the Broward County Sheriff's Office. This update occurred over the summer of 2018 and brought reassurance to those concerned about delayed footage- which proved to be disastrous on Feb.14.
Principal Thompson was absent from this meeting due to a previous commitment, however, Thompson will be present at the next three meetings.
"It was the same meeting, the same answers, nobody can look you in the eye,"  parent Tracy Lund said "I want to know how they're going to determine what is in kid's bags every day. It's a major security breach, and they don't have an answer yet. They owe us an explanation,"
Three meetings are scheduled to follow, allowing parents of 10th, 11th, and 12th grade parents to speak their mind. Monday, Feb. 4 will be the 10th grade parents, Tuesday, Feb. 5 will be for 11th grade parents, and the following Monday will be for 12th grade parents.