MSD Speech and Debate Students Place at First Debate Tournament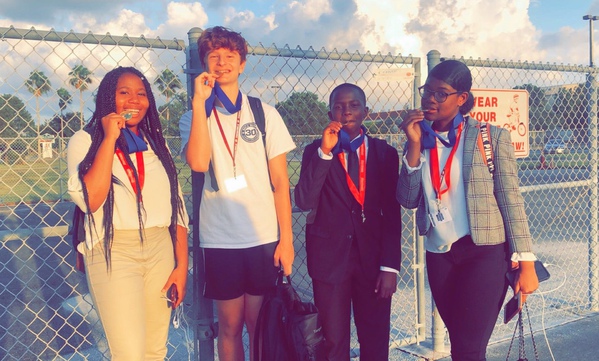 Charlie Goodman
September 21, 2019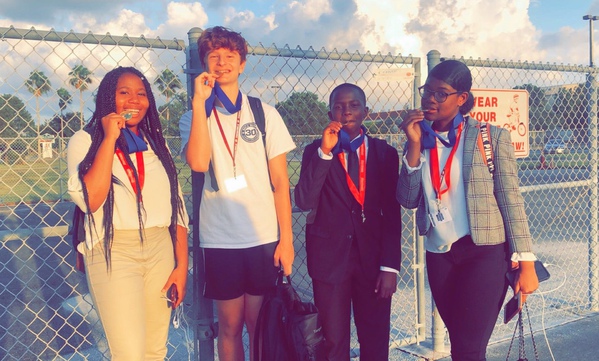 The first after school tournament, AST, for Broward County Schools Speech and Debate took place Wednesday, Sep. 11, 2019. These monthly tournaments occur at Flanagan High School in Pembroke Pines, FL, and are an opportunity for freshmen to gain early experiences in speech and debate.
Marjory Stoneman Douglas High School's speech and debate program aims to prepare their freshmen at these AST's to become senior leaders and winners in the future. With this goal in mind, debate courses at MSD are geared to not only teach students about the essential points of argument, but also put them in a position to explore a variety of speech and debate fields.
"AST stands for after school tournament. It is an opportunity for our novices, first-year speech and debate students, to compete against other novices across the district," Congress Captain Sophomore Elaine Chen said. "It's a mini, half-tournament that runs after classes end. It's an amazing way to get a sample of the [greatness] that is part of the speech and debate team."
Freshmen in debate have the choice to compete in an expanse of formats including Extemporaneous Speech, Impromptu Speech, Congressional Debate, Lincoln-Douglas Debate and Public Forum Debate. These different events present opportunities for the freshman to really gain a feel of what form is best for them and where they think they can achieve success.
In speech competitions, Brea Sadler and Tyler Rhenals competed in the Extemporaneous event and the Impromptu event respectively. The two both won medals in their respective events on Wednesday.
In Congressional Debate, Jada Lemy, Rosie Viellard and Josh Donatien all won, placing in their respective chambers of mock congressmen and women. As well, Charles Dellaira secured one win in their second round of Lincoln- Douglas debate.
"I couldn't have been happier with the most recent results of the Broward County AST," Speech and Debate President Senior Bilal Andha said. "Our school sent a talented [group], all of who competed with passion in their respective events. We had five students who [won at] the tournament. I can't wait to compete alongside the novices in the upcoming tournaments on the national scale because I know that they will keep their positive momentum within Forensics program."
As more after-school novice tournaments and county-wide varsity tournaments are put on the calendar for the near future, they create plenty of opportunities for these freshmen to continue to learn and grow.