Student business Mali Apparel soars in popularity
Student-led company Mali Apparel grows in popularity
In May 2020, a new, life-changing project began for two small business owners. Their eco-friendly business, which specialized in turning old clothes into new ones, took off and allowed them to begin designing embroidered crewnecks. This company, Mali Apparel, was co-founded by Marjory Stoneman Douglas High School students Maria Anzures and Mariana Jimenez.
"I've always said that I wanted to have my own clothing brand one day, so it's something I've always desired to do," senior Mariana Jimenez said.
At first, Jimenez wanted to create an activewear line by herself. However, her plans changed when she met Maria, who she became close friends with. Both girls came up with the idea of starting a clothing business for women.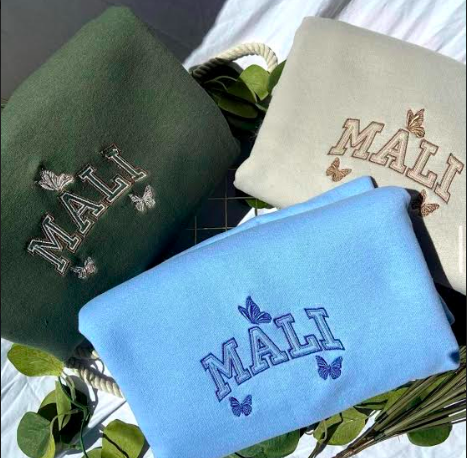 We started as an eco-friendly business [and] our purpose was to give new life to old clothing," junior Maria Anzures said.
Their products include personalized crewnecks in various different colors, yet what sets their brand apart from others is the unique embroidered designs on the front.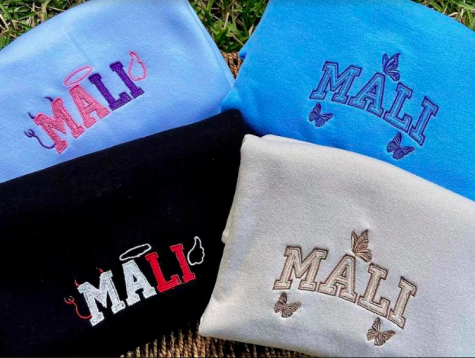 "We buy [the designs] from designers, or some of them we design with a lady that helps us," Jimenez said.
Anzures and Jimenez are best friends which makes working together very convenient. They have similar views and style designs. Recently, their business has been very successful as it has received a lot of attention from young girls. Nonetheless, their business requires a lot of hard work and dedication.
"I don't think people realize how much it takes to have a small business and make it work every single day," Jimenez said. "Starting a business is relatively easy and anyone can do it; the hard part is making it grow and actually getting your brand out there."
Mali Apparel ships to the United States, Canada, Europe and South Africa. Their Instagram account has accumulated 72.2k followers and their TikTok account has 102.5k followers, and videos which have gone viral with over 1.5 million views.
"I definitely did not expect all of this but we are so grateful for it, it was a blessing," Jimenez said.
The growth in social media followers occurred practically overnight, and in a matter of a few days, they were already being recognized worldwide. These results were observed according to their social media statistics.
"The key is knowing your target and what they want and like. Personally, TikTok has been our best friend when it comes to growing," Jimenez said.
Both students have also collaborated with models from all over the country to put together photoshoots to show off their clothing line. Some of these models have been verified influencers on Instagram like Talin Silva and Tati McQuay. Others featured are regular girls who have been given the chance by Jimenez and Anzurez to model for their brand by sending in pictures of them with their crewnecks.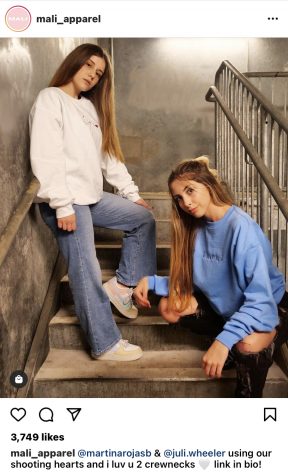 "It was really fun modeling for Mali. We modeled at a parking garage, and they are so kind and nice," Martina Rojas, one of their recent models, said. "Their clothing is very comfortable and beautiful, and they really care about their customers."
Beginning their company and establishing their brand proved to be a difficult feat for Jimenez and Anzures, however they made it a priority to dedicate themselves to this endeavor.
"It hasn't been easy for the owners to get the clothing line to be as successful as it is now, but with the help of their innovative ideas, it was possible. 'The best part about having a small business is seeing how all your hard work pays off,'" Jimenez said.
Their products can be bought through their website https://maliapparel.shop/. Their instagram handle is @mali_apparel and their Tik Tok is @maliapparel.
In the future, Anzurez and Jimenez hope Mali becomes a big brand with physical stores across the world. Furthermore, the co-founders will soon be launching new products different from their signature crewnecks.
Leave a Comment
Your donation will support the student journalists of Marjory Stoneman Douglas High School. Your contribution will allow us to purchase equipment and cover our annual website hosting costs.