The top 5 best True Crime shows to watch
1.
Once you start to watch "Night Stalker: The Hunt For A Serial Killer," you will be so intrigued that you will not be able to stop watching. This four-part docuseries, directed by Tiller Russell, explains the entire story of serial killer Richard Ramirez from the point of view of the two Los Angeles County detectives who chased Ramirez down for five months. Throughout the entire series, the viewers continue to learn interesting facts about one of the most dangerous men of all time.
2.
If someone is looking for a mind-boggling documentary, go straight to Netflix and watch "Abducted In Plain Sight." This 90-minute film directed by Skye Borgman unfolds to tell the story of Jane Broberg, a 12-year-old girl who was brainwashed by Robert Berchtold, a man nearly 30 years older than her, to 'save the world' with him. This documentary has all its viewers in shock with an extremely detailed storyline.
3.
If there is one true-crime series to watch on Netflix, it would have to be "Killer Inside: The Mind Of Aaron Hernandez." In a three-part series, the audience is taken on a journey through the former New England Patriots Tight Ends childhood up until he was convicted of murder. It is clear that Hernandez is not the most common subject of a true-crime documentary, which makes the story more interesting. Being taken behind the scenes of what happens when famous people are not on camera is the best part.
4.
Within this list of crime series, all of them have had a definite end, but there must be one that is left in a blur. "Evil Genius: The True Story Of America's Most Diabolical Bank Heist" is a perfect example of just that. The entire series is devoted to telling the story of Brian Wells, a pizza delivery man who was used as part of a twisted bank robbery scheme. Within the series, the audience learns about everything that led up to the first heist and the last.
5.
Last but not least, "Cold Case Files" is a must-watch crime show. The way this one is different from all of the other shows is that each episode of this series deals with a unique crime. The show begins by saying that there are 120,000 unsolved murders in America, which are considered 'cold cases,' hence the name of the show. Each episode dives into a cold case that has been forgotten for decades until a new piece of evidence reopened it. If anyone has heard of cold cases before, this is the perfect series to show how murder cases are not complete until there is justice for the family of the person who tragically died.
Leave a Comment
Your donation will support the student journalists of Marjory Stoneman Douglas High School. Your contribution will allow us to purchase equipment and cover our annual website hosting costs.
About the Contributors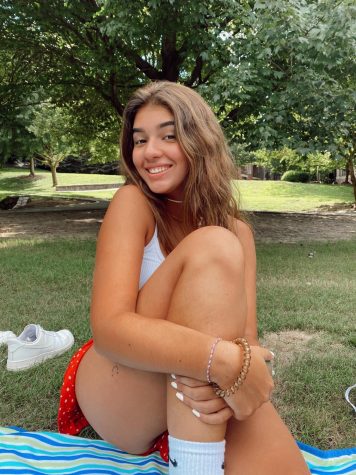 Manoela Ford, Writer
Manoela Ford is a sophomore at Marjory Stoneman Douglas High School, and she is a first year staff writer. She plays on the tennis team at school and plays...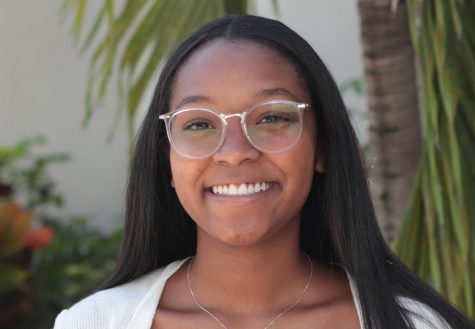 Madison Lenard, Graphics & design staffer
Madison Lenard is a designer for the Eagle Eye Newspaper. Before joining the newspaper staff, she was a designer for the Aerie Yearbook staff. Lenard is...