[Review] 'Royal Treatment' raises the bar for romantic comedies to come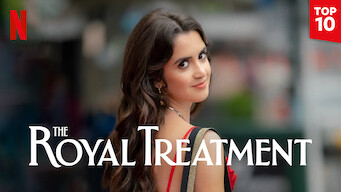 "The Royal Treatment" was released on Thursday, Jan. 20 on the popular streaming platform Netflix. If you're interested in watching a romantic comedy movie that is charming and heartfelt, this is the perfect movie for you.
"The Royal Treatment" follows the main character, Isabelle, also known as Izzy, played by Laura Marano, who owns her own hair salon "Bellissime." She starts her mornings off by hand delivering donuts to the locals as an act of kindness, but this day is different, as she is greeted by a cloud of smoke coming out of her shop.
As she walks into the salon, she soon realizes the problem and calls the electrician to come over and take a look. After looking at the damage, he says that the cost to fix the problem would cost $2,000. Izzy then gives him the money from her travel savings.
After receiving a call from Walter, Prince Thomas' butler, played by Cameron Rhodes, called to make an appointment for Prince Thomas of Lavania, played by Mena Massoud, for a haircut, but Walter accidently called the wrong salon: "Bellissime." However, Izzy was happy about this mishap because he offered to pay $500 for the haircut that originally cost $30, which would help provide her with travel funds that she had initially lost due to repairing salon malfunctions.
At first, Izzy is delighted to meet the prince, but that rapidly changes within a couple minutes. Izzy does not like the way that the staff was treated, causing her to walk out halfway through the haircut.
Later that day, the prince shows up to the salon to apologize for the way the staff was treated and to finish getting his haircut that Izzy walked out on. The following day, Prince Thomas and his fiance Lauren, played by Phoenix Connolly, make arrangements for their wedding, but the hair stylist cancels. Therefore, Walter decides to have the "Bellissime" salon do hair for the wedding.
Everyone is ecstatic when Walter shows up at "Bellissime" to inform Izzy that she has been hired to work at the royal wedding for $50,000. This is my favorite scene because they get so happy that they were chosen by the Prince. The joy on screen is contagious to viewers as well.
After this work project, Izzy and Prince Thomas stay close friends throughout the movie and begin to hangout. For instance, Izzy and Prince Thomas spend a day providing toys, food and haircuts to poor children. This felt like they were meant to be together. The way that they both interact together makes the scenes feel like you were involved.
However, Lauren's mother followed them to the children's donation because she felt suspicious of their relationship. When she catches Izzy fixing Prince Thomas' hair, she captures a photo of it to place in the local newspaper.
This creates tension between Izzy, Lauren and Prince Thomas. Izzy is fired from her job, and Prince Thomas and Lauren decide that they never wanted to get married and call the wedding off.
While we do not know if there will be a sequel, I hope they have another one where we can see the outcome of Izzy and Prince Thomas. I hope that we can possibly see one of the greatest weddings that there could be.
I would definitely recommend this movie if you are looking for something to watch right now and if you are into comedies. I would rate this movie three and a half out of five stars only due to the inadequate acting. However, the plot and scenery demonstrated were outstanding.