[Video] Broward recovers from impact of Hurricane Irma
Christy Ma
November 8, 2017
*This story was originally published in the first quarter issue of the Eagle Eye*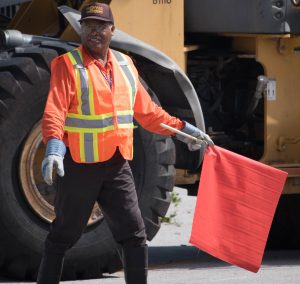 Hurricane Irma brought destruction to a multitude of islands in the Caribbean and parts of South Florida the weekend of Sept. 9. Although Broward County luckily evaded the center of the storm, the aftermath of the hurricane brought power outages lasting up to a week for certain cities, including Parkland and Coral Springs, and left public services closed and littered with debris for days.
Power plants, fire stations, public safety buildings and training centers all went under emergency generator backup during Hurricane Irma. Throughout the duration of the storm, five businesses in Broward County were recorded to have burglaries, but arrests were made thanks to special response teams.
Some public facilities remain damaged weeks after the hurricane. For example, Pembroke Pines was left under a boil water order due to the contamination of the city's water source. Pembroke Pines locals were recommended to boil all water used for consumption. In contrast, the water treatment plant for Coral Springs and Parkland was left operational and continued to perform properly, preventing Coral Springs and Parkland locals from having to go under a boil water order.
Unavoidable power outages loomed over a majority of Broward County as well, leaving students at Marjory Stoneman Douglas in fear of Hurricane Irma since many locals heavily rely on technology and air conditioning systems.
"At first, I blew it off. I figured it would be like past hurricanes where nothing much happened where we live," senior Julia Salomone said. "But as the news showed more of the potential effects, I got more and more nervous."
In preparation for the inevitable, city officials prepared thousands of crews from around the United States and Canada to help get Broward County back on the grid.
"We appreciate Gov. Rick Scott's forward-leaning decision to declare a state of emergency, which well-positions FPL as we execute our pre-storm efforts," president and CEO of Florida Power & Light (FPL) Eric Silagy said in a press conference on Sept. 5 in Juno Beach.
Hundreds of traffic signals were down due to the hurricane with only 45 percent of signals operating by the morning of Tuesday, Sept. 12 in Broward County, two days after Irma, according to FPL reports. Most roads and traffic signals were expected to be operating regularly by the following weekend.
"Our power was out for about five days," senior Aly Sheehy said. "I ended up sleeping over at my friends' houses a lot too because it was just so hot."
Despite the widespread power outages, three days after the storm, only 34 percent of customers in Broward County remained without power. FPL remarkably restored the entire county back to power by Sunday afternoon and schools were able to resume Sept. 18.
Despite accelerated recoveries, much of Hurricane Irma's damages remain problematic for South Florida residents.
"The city has been faced with a huge amount of debris related to this storm with total costs related to our response estimated at $13 million," Coral Springs Emergency Management Coordinator Alexander Falcone said. "Of this $13 million, a vast majority is related to debris pickup, hauling, processing and final disposal."
Not all $13 million must be paid by the city though. President Donald Trump signed a disaster aid contract prior to Hurricane Irma that gave the Federal Emergency Management Agency (FEMA) the ability to grant up to 100 percent reimbursement to cities for category B work, which encompasses emergency protective measures. There is additional compensation for category A work, which is debris removal but on a smaller scale of 75 percent.
Emergency protective measures are defined by FEMA as measures taken before, during and immediately after a disaster to save lives, protect public health and safety, and protect improved public and private property. Examples of category B work include provision of shelters or emergency care, sandbagging, removal of health and safety hazards and emergency repairs.
However, debris removal from private communities and properties cannot begin until there is approval from FEMA.
"Legally, we are unable to remove debris from privately maintained roadways, such as with HOA's and other gated communities. Recognizing that our citizens need help to remove this, we have asked FEMA to provide approval for us to remove these debris," Falcone said. "It looks like removal of this debris, including that on private property will take several weeks to complete. We anticipate FEMA approval to be issued within the coming weeks."
Despite the delay in clean-up procedures for private communities, the major obstructions in Parkland and Coral Springs were taken care of within hours after the daybreak of the storm. Major damage in Parkland included uprooted trees and power outages, both of which were taken care of within the following week of Hurricane Irma.
"I am particularly happy with how quickly city staff removed obstructions to our rights of way to ensure emergency responders had unimpeded access throughout Parkland," Parkland Mayor Christine Hunschofsky said. "All power has long since been restored and we are in the process of the massive undertaking of picking up and removing debris from our public streets [and] public areas."
As of Oct. 4, 125,000 cubic yards of debris have been removed. Debris removal in Broward County continues to be a work in progress, and will most likely stay this way well into October.
Broward prepared for the worst of the Category 5 storm and therefore, was able to recover relatively quickly post-Irma. As time goes on and future hurricanes bound for South Florida, officials are continually searching for ways to better equip cities for potential power outages and public obstructions.
Drone Footage of Coral Springs Debris Removal Site

Video Footage by Kevin Trejos
Photo Gallery: Irma Damage