Chick-fil-a Fundraiser
Gillian Morrison
October 16, 2015
Marjory Stoneman Douglas High School's Senior Class hosted its kickoff Chick-Fil-A fundraiser in the courtyard after school on Friday, Oct. 16. They sold chicken sandwiches and nuggets immediately following the final release bell. According to Senior Class President Isaac Hetzroni, the proceeds go toward the senior class, prom and other school spirit events. They raised $200.
"Depending on how well it goes, we will probably make it a common event," Hetzroni said.
They plan on doing other fundraisers in the future such as one with Chipotle and Monster Mini Golf.
"We also want to do fun tournaments to get more students involved," Hetzroni said.
According to senior class senator Brittany Bolger, all fundraisers must be approved by administration. They have a board of 14 officers who come up with fundraising ideas that they think students will like and will benefit the school and the senior class, but are also interested in suggestions.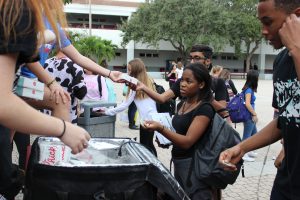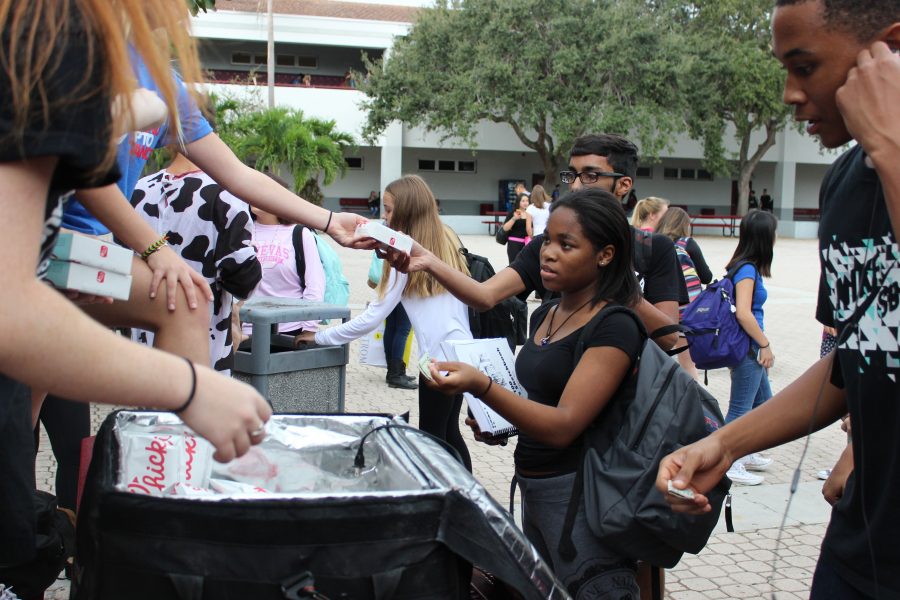 Keep an eye out for their next Chick-Fil-a fundraiser or other fundraisers throughout the year, and if you want your favorite restaurant to be the next fundraiser talk to one of the board members.