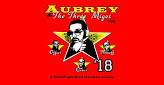 On Nov. 13 and 14, Drake and Migos, a trio of three male rappers named Quavo, Takeoff and Offset, performed at the American Airlines Arena in Miami, FL for their 3rd to last "Scorpion" tour.
"Scorpion" is not only the name of Drake's tour, but also the name of his latest album which was released on June 29, 2018.
When walking into the large arena, fans could see 18,000 adults and teens wandering in search of food and merchandise before the scheduled opening performance of Roy Woods at 8 p.m.
Woods performed multiple songs, two of which being his top hits "Drama" and "Get you Good." His journey is progressing rapidly but Woods said he has learned to keep a tight grasp on reality and not fold under the expectations placed on him from being signed to one of the biggest artists in the world.
After Woods performed, fans were left to wait with anticipation for the men of the day: Drake and Migos. Migos came out first and performed some of their top hits such as "Slippery" from their album "Culture" and "Ric Flair Drip" from their album "Without Warning."  To go along with the beat of the music, the lyrics to the songs flashed in many different colors on the stage. After a performance that hyped up the crowd by Migos, white sheer curtains dropped from the stage and Drake entered the arena and started his performance.
Drake performed many songs and nearly all of them were from his most recent album, "Scorpion." Hit songs such as "In my Feelings," "8 out of 10" and "Yes Indeed" were huge crowd pleasers, especially when accompanied by special effects such as strobe lights, fireworks and an unforgettable yellow Ferrari that flew above the crowd.
flashing lights and screams of excitement intensified when guest stars DJ Khaled, Lil Wayne, Gucci Mane and Bad Bunny accompanied Drake on the stage.    
To close off the night, Drake finished off by playing his "God's Plan" music video that was filmed in Miami. He explained to the crowd that if there is ever a time where the world feels divided, they should think back to that moment and know that it is possible for people of all races, religions and ethnicities to come together and enjoy each others presence.
After his final song, confetti fell from the ceiling and covered the lower level seats. Fireworks also went off and different colored lights filled the arena along with cheering and clapping from fans.
"Scorpion" was a concert to remember. Although it left the fans wishing it would never end, many were satisfied with the overall experience of hearing t one of their favorite artists  perform live.