Four MSD staff members reassigned in light of recent investigation
Hannah Kapoor
November 27, 2018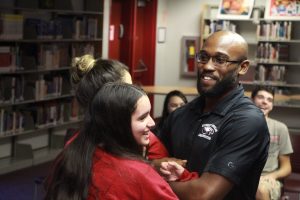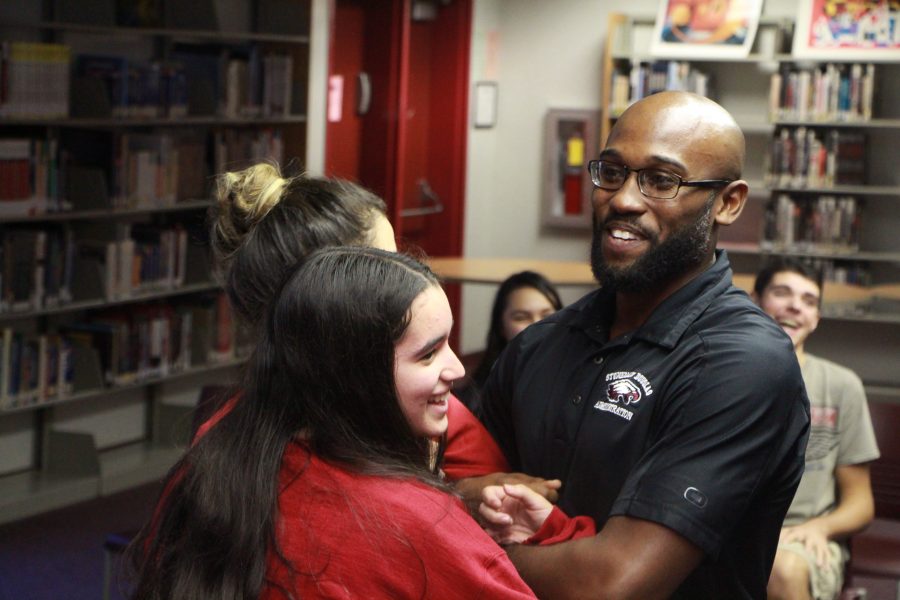 *This story was co-written by Hannah Kapoor and Samantha Goldblum
On Nov. 26, it was announced that three administrators and a security specialist at Marjory Stoneman Douglas would be reassigned in light of concerns brought forth by the Marjory Stoneman Douglas High School Public Safety Commission. Assistant Principals Jeff Morford, Winfred Porter Jr., and Denise Reed, in addition to Security Specialist Kelvin Greenleaf were informed of their reassignment only minutes before their removal, upsetting many students and staff.
An email was sent home to parents, staff and some students to inform them of the abrupt changes Monday evening, fueling a teacher protest Tuesday morning, and a student walk out and sit-in Tuesday afternoon.
In his testimony before the Commission on Nov. 15, Broward County Superintendent Robert Runcie alluded that action would soon be taken against MSD staff members .While such has been the case, the Parkland community has yet to be informed why such actions are warranted.
"Robert Runcie is specifically the person who has made these decisions that are concerning you. It's all him, he himself alone," Principal Ty Thompson said to the students participating in the sit-in protest today. "It is important that he is the one who hears these concerns that you all have and that is the message that I am telling parents and staff that have contacted me."
Ron Adam, Teresita Chipi, Danny Lechtman, and Darius Saunders will be replacing the four MSD staff members. Three of the four have personal connections to MSD, for they were employed on campus as teachers and administrators prior to the shooting.
While students and staff are grateful for their familiarity with the MSD community, they feel as though the reassignments of the staff members present on campus during the shooting are unwarranted. For many of the students and staff members, the previous leadership provided tremendous support in the healing process after Feb.14.
"Reprimanding them this way is telling the public they are guilty before proven innocent. I feel like it has been done backwards; there should be some proof… that they are a danger to the students, for which they are not," Drama teacher Melody Herzfeld said.
Even though the Parkland community is desperate to hold those guilty accountable for their actions, it is still unclear how the reassigned staff is relevant. In the meantime, the members in question  will be working office jobs within the district.
"There were things that could have been done differently on a lot of different levels but I think that ultimately the person who should be held accountable is Robert Runcie," English teacher Katherine Posada said. "He is not being held responsible at all and seems to be passing the blame onto others which is not fair at all."
An integral component of the culture at MSD, in this case its leadership, was transformed once more this past Monday. Whether these changes were for better or for worse, have yet to be revealed as the public safety commission continues its investigation.
For more information on the Marjory Stoneman Douglas High School Public Safety Commission and the ongoing investigation, please visit http://www.fdle.state.fl.us/MSDHS/Home.aspx.