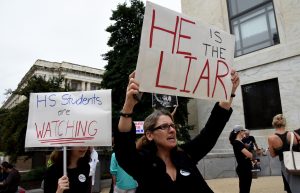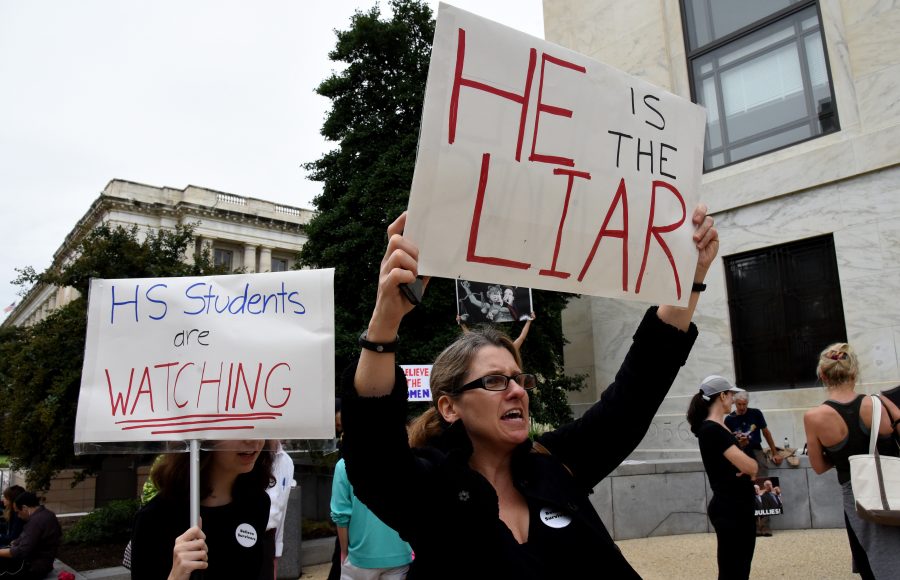 Although President Trump and other Republican leaders are satisfied with Brett Kavanaugh as a Supreme Court justice, he is not the right choice to fill the vacancy on the Supreme Court nor is he the right choice for the future of the United States.
A Supreme Court Justice should show an even-temperament, high moral standards and exemplary leadership skills, alongside honesty and integrity. However, Brett Kavanaugh shows none of these characteristics.
When being questioned at his confirmation hearings, Kavanaugh avoided answering directly; he was evasive and combative.
Unlike Supreme Court Associate Justice Ruth Bader Ginsburg, who remains tranquil and sensible when explaining her opinions, and Chief Justice John Roberts, who was confirmed to the Supreme Court with little opposition, Brett Kavanaugh is a hot-headed, disrespectful man, who, in such a high ranking position, is a danger to this country.
He will be a guiding force in the U.S. government's laws for years to come, which is something to be fearful of based on his recent conduct. As evidenced by Kavanaugh's treatment of Dr. Christine Blasey Ford, the future of women's safety and rights are in serious jeopardy.
When asked about his personal position on a women's rights on the second day of the confirmation hearings, Kavanaugh refused to share his conservative views on abortion.
"As a general proposition, I understand the importance of the precedent set forth in Roe v. Wade… It has been reaffirmed many times over the past 45 years," Kavanaugh said.
It seemed as though he did not definitively or clearly answer many of the questions that were asked.
Three women in total have accused Kavanaugh of sexual assault: Deborah Ramirez, Julie Swetnick and Ford. However, Kavanaugh denied all claims and was extremely defensive when asked about the accusations.
His rebuttal to Ford's allegation only further exemplified how guilty he appeared. How do you expect to look innocent when you immediately attack the people questioning you? In fact, it actually makes you look more guilty.
Kavanaugh also specifically attacked Democrats during his confirmation hearings saying things like "this whole two-week effort has been a calculated and orchestrated political hit." He directly tied himself to Trump and the GOP, even though judges are supposed to be nonpartisan.
One who cannot follow laws should not be in a position of power to apply them. Kavanaugh committed perjury when he lied about what the word "boofed" means and what the "Devil's Triangle" is. He also lied under oath about his drinking habits in college, in an attempt to preserve his image.
According to Law and Crime, "multiple legal experts, pundits and former peers of Brett Kavanaugh believe the embattled Supreme Court nominee lied under oath during his re-hearing in front of the Senate Judiciary Committee."
If Kavanaugh is willing to lie about insignificant details, what is stopping him from lying about larger issues at play? How can someone who has espoused falsehoods be allowed to sit in judgment of any other individual? Kavanaugh, a morally questionable person and a man who lacks an even temperament, will hold this seat for the rest of his life.
Kavanaugh's prior rulings as a judge shed light on where he will side in future Supreme Court cases. Kavanaugh is known to dissent on issues such as abortion, climate and gun control. This country does not need another opposing view on the Supreme Court to drive a bigger gap between the parties; it needs a balanced, fair-minded individual to try to bring people together.
This story was originally published in the January 2019 Eagle Eye print edition.