MSD students chose personal routes to healing, in lieu of service projects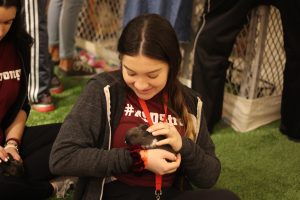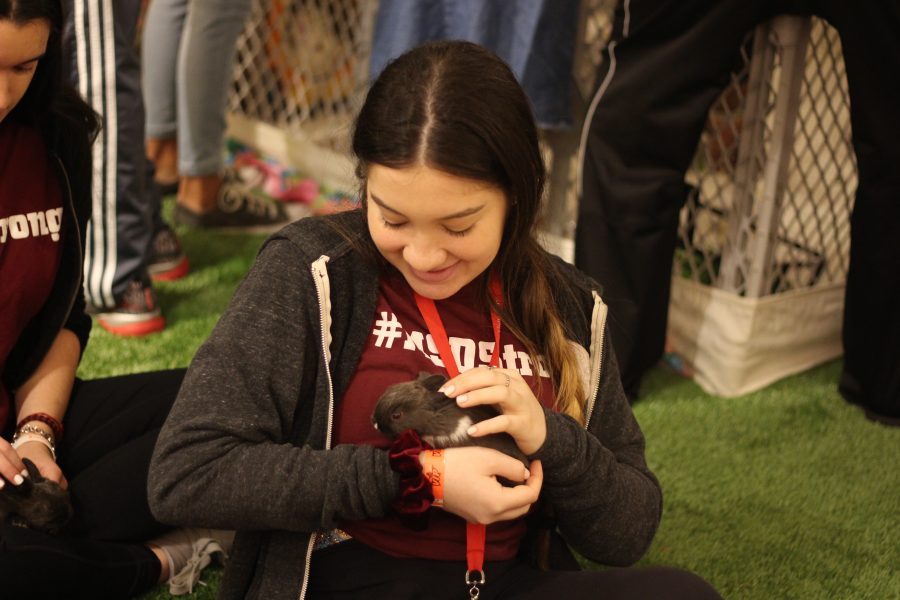 Not everyone wanted to spend Feb. 14  participating in the service projects offered as part of Marjory Stoneman Douglas High School's "Day of Service and Love."
"On Feb. 14, I wanted to have a day to myself," sophomore Karishma Tilak said. "A day of healing over a day of service."
Local businesses and organizations held events for those who were not up to participating in service projects.
The Coral Springs Museum of Art hosted "Art-Play-Love" as a safe place for community members to take their minds off of the anxiety and sadness of the day. In February 2018, the museum started a "Healing with Art" program as a source of relaxation.
"Art-Play-Love" went from 10 a.m. to 5 p.m. and welcomed all students free of charge. The event offered many ways to relieve stress. There was a wishing tree where people could write wishes and share thoughts of support and love; there was an interactive art piece meant to encourage creativity; and there were micro-bunnies, mini-pigs and therapy dogs to play with. They also had painted rocks decorated with words of hope and strength for anyone to take as a memento.
"Today has been really hard and doing something to take my mind off of it is really important, and I'm very appreciative for the community putting on events like this for us," junior Katelyn Gomez said.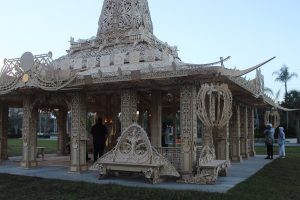 California artist David Best built the "Temple of Time," to create a place for members of the community to write messages of hurt, loss, love or hope. It will be burned in May as part of a purification ceremony.
"I make an empty structure… it doesn't mean anything, it's just a pretty shape, and then people come and they put in their religion, their faith, their anger," Best said in Feb. 4 interview with the Miami New Times.
Understanding that their messages would be burned allowed people to let go of negative feelings and create room to let positivity into their lives.    
"I went to the Temple of Time to pay my respects, and I wanted to commemorate [those lost on Feb. 14, 2018]," sophomore Ariella Bishari said. "It helped with my healing because it was beautiful to see my community come together. The atmosphere at the temple was sad, but uplifting at the same time."
Other businesses throughout the community provided their own form of comfort and healing by giving students a place to go or offering them things to do.
Cecilie's Italian Ices in Coral Springs gave free Italian ices to anyone with a student ID. The Salt Box, also located in Coral Springs, offered free salt therapy sessions to students, faculty members and their families. The Coral Springs Gymnasium had free "open play" all day for any MSD students. Evolution yoga studio opened their doors to any student or staff member to "heal through yoga and fitness."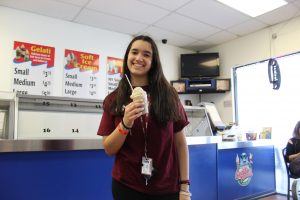 "Seeing the community give back to the students at MSD is amazing," junior Rachel Nattis said. "It shows how they truly care about us, even if it's just a free scoop of ice cream. I am so grateful for the community I live in."
Surrounding cities such as Coconut Creek, Davie, Ft. Lauderdale, Hollywood, Margate and Pembroke Pines all held commemoration events and observed moments of silence.
Some students didn't want to participate in any activities; the most healing thing for them was spending quality time with friends and family.
"I went to Canada because my dad thought it'd be best if I go because all my family is up there including my mom, sisters, and my aunts and uncles, and I wanted to spend time with all of them," Tilak said. "Being with family helped me during this time because they provided me with comfort and it made me feel better because I knew there were people who supported me during the hard times."
By deeming the one-year anniversary a day of service and love, students were able to spend the emotional day in whatever way they felt most comfortable with.
Additional reporting by Joyce Han
This story was originally published in the April 2019 Eagle Eye print edition.