Underclassmen Alexa and Rachel Kitaygorodsky host annual bake sale to support charities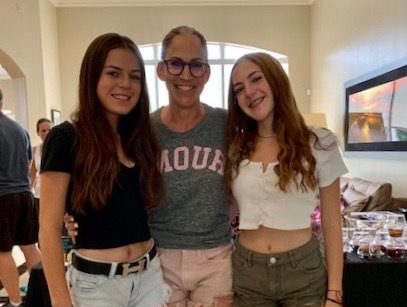 Leah Ronkin
September 16, 2019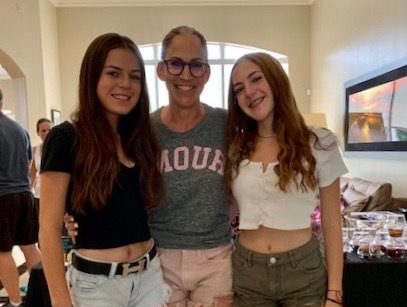 On Saturday, Sept. 7, junior Alexa Kitaygorodsky and freshman Rachel Kitaygorodsky hosted their eighth annual home-based bake sale for charity. This year, the family decided to support Make Our Schools Safe, Camp Fiesta and Lifenet 4 Families. While the charities they choose to support change each year, the policy never changes: 100 percent of the proceeds are donated.
The event began when the sisters were in elementary school. At this age, they already loved baking. They decided they wanted to have a bake sale, but their mother Lori suggested they could do much more with this idea. Each sister was given the chance to choose one charity they were really passionate about for their first bake sale.
"We ended up donating to a children's hospital and an animal shelter," Rachel said.
The tradition of donating to a special cause has continued, with the family electing three charities to support this time around. The Kitaygorodskys' have been involved with Lifenet 4 Families, Camp Fiesta and Make Our Schools Safe in the past and decided to support these causes for their eighth annual sale.
"My mom works for Make Our Schools Safe, and we're really involved with them and close with the Alhadeffs," Rachel said.
In preparation for this event, Alexa, Rachel and Lori spent a week baking all of their goods themselves. Their items included cupcakes, marshmallow treats and chocolate covered pretzels among other treats. They each sold for between $1.50-$5.00. On the day of the event, friends and family came to support the cause and buy these goods.
"I love the event and how it is put on; it is going to multiple good causes, and it was fun to see everyone come and support," junior Lani Gretzinger said.
Since the tradition started in New York, the Kitaygorodskys' faced the issue of transferring the event to Florida and finding people to invite. Despite these obstacles, the event still had a large turnout. Over the past eight years, the family has raised a collective $50,000 for their charities.
"My favorite part about the event is seeing how much money we raised every year and how much we can impact other people's loves with that money," Alexa said.
What started off as an elementary schooler's wish to put on a bake sale has evolved into a long-standing annual charity project. In the coming years, the family hopes to continue the tradition.