Demi Lovato showcases confidence with fifth album
Joanna Zhuang
December 6, 2015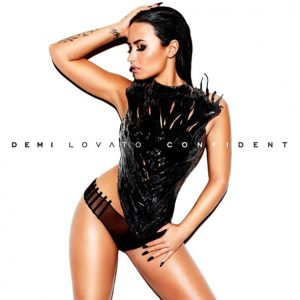 Demi Lovato was born to sing: that much is clear. With the release of her new album, fittingly entitled Confident, the former Disney star emerges with the determined self-assurance and poise that Camp Rock's Mitchie Torres, whom Lovato first portrayed back in 2008, initially lacked. Between promoting awareness for mental disorders and serving as one of music's most motivational figures in encouraging self-love, Lovato certainly has come a long way from the days of waving around a "magical wand" in the shape of Mickey Mouse's head.
Lovato's fifth studio album, released by Safehouse, Hollywood Records and Island Records on Oct. 16 energetically kicks off with "Confident." The title track, which was co-authored by Lovato, immediately showcases the pop star's brand of self-love.
Lovato is clearly not afraid to show off who she is, as exemplified by the album's well-known first single, "Cool for the Summer." Widely speculated to be alluding to lesbian experimentation, the electronically-driven track's sexually-explicit lyrics allow Lovato to explore her new maturity. However, Lovato doesn't let her musically-communicated exploration into adulthood to end there.
She delves into the dark side of familial relationships with "Father," a ballad that exhibits not only Lovato's vocal strength but also her personal strength. In under four minutes, Lovato manages to flawlessly capture the depth of emotional pain in her estranged relationship with her father. Undoubtedly, ballads are where Lovato shines brightest.
"Stone Cold," a soulful ballad emotionally comparable to Adele's work, is perhaps the album's greatest success. Lovato's voice soars against the minimalistic piano, which serves to accentuate the singer's spectacular vocal range and emotional delivery.The stripped-down nature of the song compounds the Lovato's authenticity and rawness, allowing her to transcend to new heights as an artist.
Lovato has delivered an album filled with triumphs. Still, the album lacks cohesiveness. Lovato undoubtedly draws from a range of influences, which becomes abundantly clear in the inconsistency in her musical identity between the 11 tracks that comprise Confident. Lovato can't seem to decide whether she is a close relative of Lorde, as expressed through "Old Ways," or an understudy of Katy Perry, as expressed through "Kingdom Come."
After being thrown in the spotlight at such a young age, Lovato has changed her identity over and over. In her confidence, Lovato has discovered a public image that will likely stick for years or even decades to come. While Lovato has undoubtedly embraced her confidence in her music, her latest studio release seems to evidence the need for further exploration, as she solidifies her musical identity. Still, with the potent combination of natural vocal and lyrical talent and solid production, Confident ultimately succeeds.