MSD varsity hockey defeats SW Broward
Charlie Goodman
November 12, 2019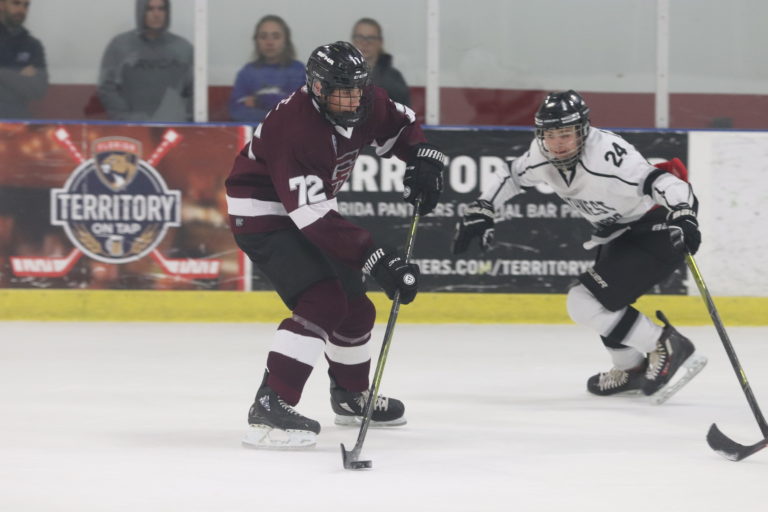 Through the first six games of the year, the MSD varsity hockey team has fared pretty well, sitting with a record of 3-3.
This past Monday, Nov. 12, MSD took to the rink at the Panthers Ice Den to play against Southwest Broward.
The game was a high scoring affair with 10 total goals, seeing MSD on top, 8-2 at the end of the night.
Punishing SW Broward on both ends of the ice proves the legitimacy of the Eagles' defense and offense.
"We showed resilience as a team, battling the ups and downs but we came together and did what we do best: played shut down defense and scored some big goals. I'm very proud of my teammates." forward Sam Hendler (13) said.
The team's next game will occur this Friday, Nov. 15 against Boca, also at the Panthers Ice Den. Stoneman Douglas will look to push over .500 on the year.