[Review] 'how i'm feeling' by LAUV experiments with emotions and colors
Sam Grizelj
February 4, 2020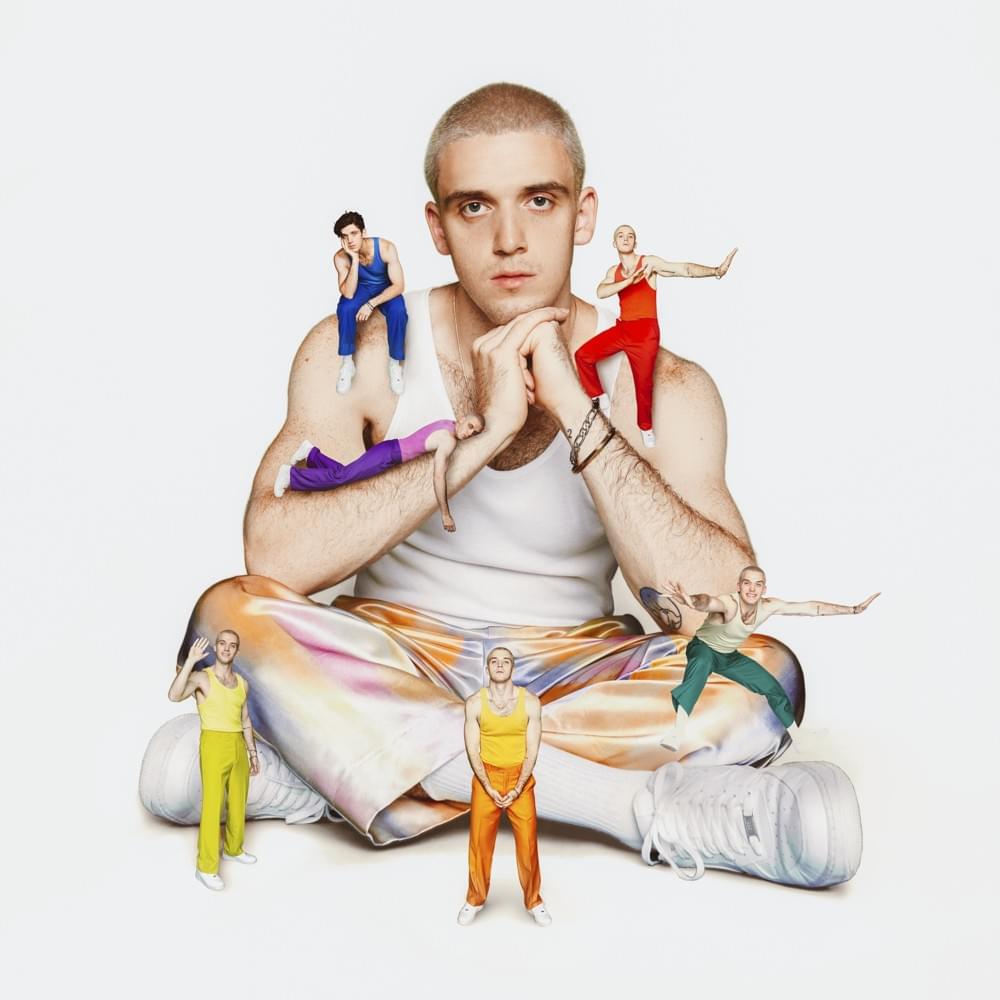 Well known pop artist, Ari Leff, a.k.a LAUV finally returns after releasing his number one hit – peaking number two on the billboard – "I Like Me Better" – a song that paints the picture of the simplicity of love through LAUV and his girlfriend. LAUV comes back to introduce his new heartfelt album "~how i'm feeling~" which features multiple artists: Troye Sivan, Anne-Marie and LANY. But this sincere album is more than meets the eye.
The album "~how i'm feeling~" feels as if LAUV is experimenting with the different emotions that he discovers in hopes of understanding the lows and highs in his lifetime. Even in his visuals, he manages to create interesting imagery to demonstrate a new perspective on his own emotions. Through the usage of the color scheme and bringing the aesthetic of the 90's back to life, it builds so much more meaning into his words.
In "Sims", he uses the basic color palette to demonstrate each personality trait he owns. These intriguing visuals manage to capture the struggles he has when it comes to making choices that feel right to him, but not only that, he uses the 'sims' as a way to dive deeper into his struggles of who he really wants to be and how he was able to gain control of his own life. Even in "Drugs & The Internet" where he uses neon coloring, messes scattered in each scene and basic barbies to demonstrate how easily the world of the internet can really suck the life out of someone and takes a person away from the real world and real feelings. These visuals manage to examine the true meaning of how low a person can get.
And speaking of 90's aesthetics, "i'm so tired" revolves around the '90s through the eyes of somebody who just wants to feel love which featured Troye Sivan. He uses this type of aesthetic to also demonstrate his disconnect from the world and how he feels out of place.
"'All I knew was that I was super anxious, and I felt super low, and I felt super disconnected from everybody and everything in my life,' LAUV says to Michael Cerio in an interview for Radio. 'I was having a lot of obsessive thoughts, but I didn't know how to recognize what that was.'"
While some may have a deeper meaning than others, "Tattoos Together" is a song that is mainly about enjoying life and having a good time. This song allowed him to focus on having fun instead of having to face heavier ideas, as the music video filled with him goofing off and bright colors. His videos allow him to create a playful atmosphere, and even towards the end of his music video, he adds bloopers of him joking around with his team.
But while most of his music videos stand out and create a unique atmosphere, there are some that are simply bland in visuals. "Mean it" while it's a joyful and upbeat song to listen to, the music video for it does not do the song justice. The video is the same thing on repeat, which makes the song seem way less interesting than it actually is. Even in "Changes", while the 90's version of the workout machinery does hold ground to the depth of the lyrics, it is not enough to make the viewer feel the meaning until later on in the song. Once more, if there were more visuals to the song, the viewer may find more of a connection just like in his other songs for this album.
"~How i'm feeling~" is an album worthwhile and creates storytelling that goes in-depth into his own emotions, allowing viewers to get more of an insight of who he is and who he desires to be. With songs with upbeat tempos filled with hope, he shows the strength hidden within defining true emotions.