Keeping Up With the Cast of One Tree Hill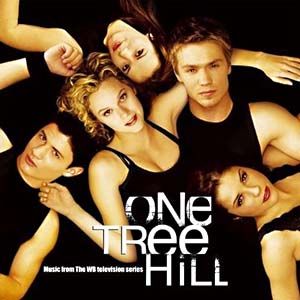 Makayla Manning
January 25, 2016
Who could ever forget the nostalgic and epic chorus, "I don't want to be anything other than, what I've trying to be lately…" to one of the early 2000s most popular teen show, One Tree Hill? Set in the town of "Tree Hill", North Carolina two half brothers with a rocky relationship played side by side on their high school's successful basketball team. With their eccentric group of friends they faced a multitude of events such as fighting off stalkers, car crashes, illnesses, and even a shooting.
Teens were hooked when the show first debuted on Sept 23, 2003 on the CW and director Mark Schwan had created a phenomenon that stretched to a drama filled nine seasons. The show ended on April 4, 2012 and with our favorite Tree Hill Ravens not popping up on our screens anymore, it leads fans to question what are the cast members up to.
Since the show's end, the brooding writer and sandy blonde haired Scott Brother, Lucas Scott played by Chad Michael Murray has been working on several projects. There was a lot of controversy regarding his departure from the show in the final seasons, but ultimately Murray is still working in the entertainment industry.
Murray has made appearances on several shows such as Southland, Fruitvale Station, and is currently staring in an original series called Chosen.
Also, Murray wrote a graphic novel called "Everlast" and during his departure he got married to actress and model, Sarah Roemer back in 2014. The couple welcomed their first child together back in early June of 2015.
As for Hillary Burton who played, the lonely artist, music lover, and Lucas's love interest, Peyton Sawyer, she has had a reoccurring role on the television show White Collar since her controversial One Tree Hill departure. Burton has had guest roles on Grey's Anatomy and Hostages as well as a small role in the show Forever. Burton married another former Grey's Anatomy guest star, Jeffrey Dean Morgan and the couple has a son together.
For Burton's brief on screen love interest and the bad boy of the Scott family, James Lafferty who played the basketball super star Nathan Scott, produced a reality series with his younger brother. Lafferty has starred in movies, Oculus and Lost on Purpose in 2013. He also played a teacher on the NBC show, Crisis and just this last summer starred in the movie Waffle Street.
"Tutor girl" gone rock star and Nathan Scott's "always and forever" love interest, Haley James played by Bethany Joy Lenz, took a break from acting to focus on her music. Lenz toured with performers Gavin DeGraw, Michelle Branch, and more. Since the show's finale, she has appeared on Dexter, CSI: Crime Scene Investigation, and Men At Work. In 2014, Lenz released her EP "Get Back to Gold" and continues to work on her music.
Finally for Tree Hill's Queen Bee who paved her way to teen's hearts with her sassy, powerful, and unforgettable lines, Brooke Davis who was portrayed by Sophia Bush has continued a successful acting career. Currently Bush is playing a character just as fierce as Brooke on the NBC crime drama Chicago P.D. where she plays detective Erin Lindsey.
With a drama filled and loveable nine seasons this group of actors made audiences across the U.S. fall in love with them. One Tree Hill gave audiences the chance to watch their beloved characters go from crazy teens to successful adults.