April's Performer of the Month: Peri Harris
Ivy Lam, Senior Feature Editor
April 1, 2020
Peri Harris, a junior at Marjory Stoneman Douglas High School, has been a thespian since first grade. Her first interaction with drama was when she saw a local theater company's production of "High School Musical" and instantly fell in love with it. As she was watching, she recalls telling her mother she wanted to be on stage. Harris credits her mother with inspiring her to start theater.
"I did my first show at a theater company called Broadway Bound," Harris said. "The owner of the company, Nadine Shapiro, has been my mentor and one of the most amazing people in my life. She always pushes me to continue and be my best self, inside and outside of performing."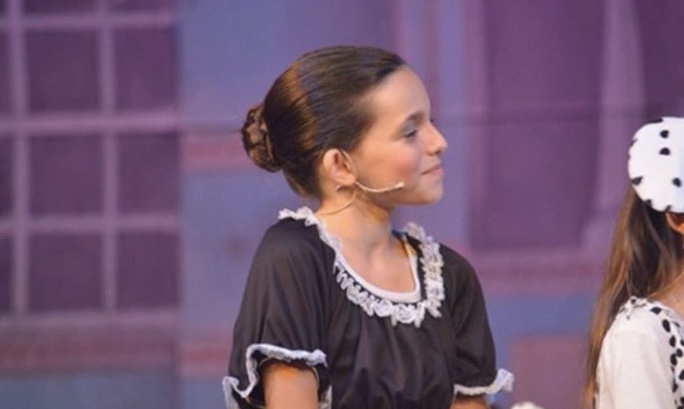 Harris grew up in Parkland, Florida with her parents and two siblings, who are also involved in MSD's drama. Harris started theater first, and her older sister and younger brother joined not long after her. She loves having them around in drama because she knows they can bond over it and sing unique songs with three-part harmonies.
"Peri is probably one of the most heartfelt and passionate people that I know, and that is not just because she is my sister," senior Ruby Harris said. "She is always devoted and dedicated to every single thing that she puts her name on. Her vocal capabilities are beyond amazing as well as her strengths in acting and dance."
Harris prepares for performances by drinking a lot of tea, warming up beforehand and maintaining positive energy around herself. She believes being in drama has impacted her in so many ways by allowing her to express herself and tell new stories to audiences around south Florida.
"Peri is one of the most hardworking and sweet actresses I know. She is always there for her best friends and will never stop working hard on her theatre roles," sophomore Sarah Wyner said. "I have been working with Peri in theatre for half of my life and it's always the best time. We always have our moments and special scenes and I love getting to perform together."
Harris has acted in many plays and musicals over her time in theatre. For instance, she has performed as Bielke from "Fiddler on the Roof," young Shirley Abramowitz from "A Coney Island Christmas" and Puck from "A Rockin' Midsummer Night's Dream."
"My favorite thing about being in drama is being able to communicate new stories to different people, and to make others happy," Harris said. "By being in drama, I've met so many of my best friends [and have] been introduced to lots of different programs and competitions."
One annual event MSD's drama troupe partakes in is the district and state competitions, where students perform pieces in front of judges. At this school year's districts, Harris received two critics choice awards, the highest award achievable, for her pantomime and large group musical.
"I also am a part of our school's cappies team, which is a program [in] which we go to other schools around south Florida and review their productions," Harris said. "I was able to perform on the [72nd Annual] Tony Awards in the summer of 2018, which was one of the best nights of my life. We performed "Seasons of Love" from Rent for all of our biggest inspirations, as well as the whole broadway community."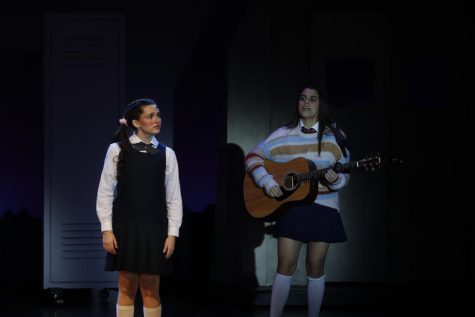 Harris has also been nominated two years in a row for freshman critic and sophomore critic. Furthermore, for her performance as Alice in their show "Imaginary: A New Musical," she was given two nominations for supporting actress and female vocalist. In May, the high school theater community is planned to come together at their annual South Florida Cappies Gala as of now. In the summer, Harris hopes to attend a theatre program with the Lee Strasberg Institution in New York.