A day in the life of peer counseling teacher Laura Rountree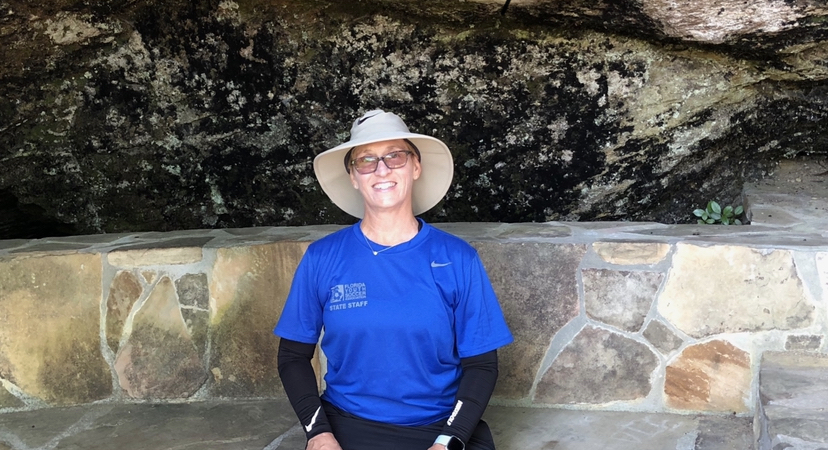 Due to the current coronavirus pandemic, teachers' daily schedule has been altered drastically. The transition to online learning has challenged the way teachers are accustomed to teach, and will continue teaching for the 2020-2021 school year.
Marjory Stoneman Douglas High School Peer Counseling teacher and girls' soccer coach Laura Rountree are among the many educators that had their world turned upside down, due to these difficulties. 
Rountree begins her mornings by waking up at 6 a.m., eating breakfast and drinking her daily cup of coffee. Afterwards, she checks her email and grades classwork in between teaching her first two online classes of the day. 
"It's a lot of time spent online because for most teachers it just seems to be a lot more things that you're kinda having to put online, [and] in some cases it's more stuff to grade," Rountree said. "In peer counseling if we are in school we are doing a lot of stuff face to face, it's not so much homework."
Peer Counseling is more of a hands-on course, which makes online teaching more difficult. Rountree copes with preparing for remote learning by staying organized, being patient and working through the steps one by one. 
"It's just a matter of accepting the fact that it takes more time online to prepare for all the lessons and to grade them," Rountree said. 
Rountree spends her breaks and free time eating and preparing for online lessons with her husband's company throughout the day. 
"It takes more time online to prepare for all the lessons and grade the lessons in terms of entering the grades in pinnacle." Coach Rountree said. "It feels like you would probably have a lot more work in peer counseling than you did when we were face-to-face."
When spending the whole day looking at a computer screen, it is important to Rountree to take a break. She does this by going to the gym after a long day, spending time with her daughter, reading her daily devotional or bible, going for a bike ride and chatting on the phone with her mother. 
Rountree prefers in-person teaching because the entirety of the peer counseling program is made for helping others and bettering yourself in a positive way, which involves social interaction. 
"It's a little bit tough being online with this type of course, but I have really learned the methods of getting to know one another online," Rountree said. "I much prefer being together with each other because we are really able to get hands on help." 
Although there can be technical difficulties and online learning has served as something to get used to, students aren't the only ones learning this year. Alongside the other teachers at MSD, Rountree is adapting to a vastly different way of life and a newfound method of teaching.