Mind Body Ambassador Club makes 'Mindful Minute' videos for hospital waiting rooms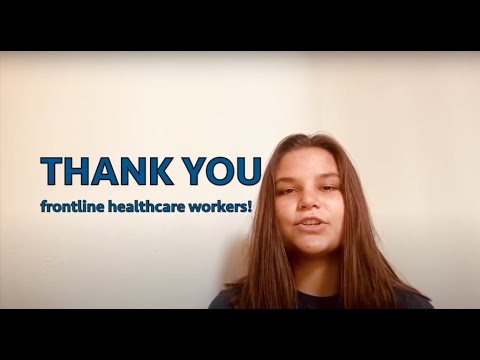 The Mind Body Ambassador Club at Marjory Stoneman Douglas High School contributes to the community in ways that are guided to help people relax. Recently, leaders of this club have put together a "Mindful Minute" video that will be played in hospital waiting rooms across the nation. 
"Mindful Minute" takes patients and healthcare workers through a one-minute video session of soft belly breathing. 
Soft Belly breathing is a mind-body approach known to stimulate the vagus nerve, evoking a relaxation response in the nervous system. It is also known to decrease anxiety. 
Throughout the video, Publicity Officer Lindsey Salomone leads an exercise of soft belly breathing meant to de-stress the viewers.
"This video is provided to help the viewers maintain stress, and maintain all the craziness of life. The mindful skills in the video help [you] relax and help you be more efficient in your day-to-day life," Salomone said. "It offers a lot of opportunities for our club to lead our own training and share our skills with other people."  
Mind Body Ambassador Club President Arthy Suresh stirred up this plan of making soft belly videos while volunteering at the Cleveland Clinic Hospital. She sees these videos as a way to  broadcast the importance of mental health.
"I wanted a way to help our frontline healthcare workers during this difficult time. I came up with this idea while volunteering at the Cleveland Clinic Hospital. I work at the front desk on the second floor and often find that they display pharmaceutical ads on repeat in the waiting areas," Suresh said. "I thought it would be a good idea to advertise mental health on the TV because patients are usually bored of the overplayed ads anyway."
This club is not only playing these videos to relax patients, they are also doing so to show admiration for the work that doctors have put in during their long hospital hours. 
"I understand COVID-19 is greatly affecting our healthcare workers and patients so this 'Mindful Minute' video was made to engage this demographic with stress relief exercises and remind them that they should continue to prioritize their own mental health," Suresh said.
Suresh also made sure that the healthcare workers who participated in the soft belly exercise got recognition. 
"Especially for our frontline doctors, it is important they recognize that they need to take care of themselves before they take care of others," Suresh said. "We also end the video with an appreciative message to all our frontline doctors and healthcare workers so they are aware their hard work doesn't go unnoticed." 
Suresh was recently selected as the only high schooler in the nation to be on the Mental Health America's National Council. This council is the #1 Community Mental Health Organization in the entire country. 
As a part of their council, she will be sending 'Mindful Minute' videos out to hospitals across the nation. So far, these videos are set to play daily at Jackson Memorial Hospital in Miami, and more hospitals in the near future.