Eagles leave the nest
Makayla Manning
June 8, 2016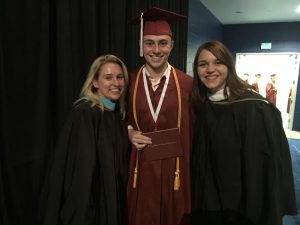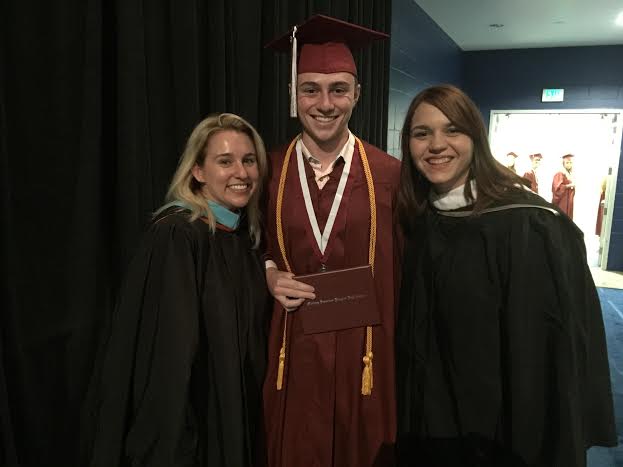 High school graduation is a culmination of the hard yet rewarding work that students put into their last four years before college. Marjory Stoneman Douglas' graduation took place on June 6, at Nova Southeastern University.
The ceremony began with the four faculty marshals, Donna Amelkin, Jeff Foster, Katherine Gilliam, and Stacy Lippel leading the graduates into the room and guiding them to their seats.
As students began to sit, some were given the rare and honored opportunity to sit on the stage for majority of the ceremony. Those students included the Student Government President, Carly Snytte, Senior Class President, Isaac Hetzroni, and the two National Honor Society President's of MSD's Chapter, Alex Kahn and Paul Silva.
"Sitting on stage with the people I have become so close throughout my four years of high school and seeing all 730 kids in front of us was a very humbling experience, and proved to me that all of us have worked really hard to get here," Alex Kahn said. "Even though I only walked across the stage for a mere 15 seconds, it's weird to think that it's all over now and I'm going off to college."
Broward County Teacher of the Year, Kyle Jeter, reminded students in his science-based speech that every action has a reaction, and the details of life and the decisions made within it matter.
Salutatorian, Drew Fletcher, was introduced by Amelkin and delivered a speech compensating his immense prospects throughout his high school experience. Fletcher also went on to share the long lasting impact he had from his DECA'S teacher's advice about "finding happiness everyday, to make life worth living."
Valedictorian Jessica Phan, who was introduced by AP Literature and Composition teacher Dr. Daon, dispensed an inspiring speech to the class, stressing the importance of staying true to oneself and maintaining genuine ideals.
"Dare to unapologetically be yourself, yet be open to new ideas, perspectives, and experiences," Valedictorian Jessica Phan said. "Dare to be open to change, dare to evolve yourself- after all, we are all still discovering who exactly we are."
School board member Robin Bartleman took a different approach to her speech as she took her time on stage to honor the students who are going on to serve in the military and armed forces. She also recognized those in the audience who once served by having them rise and holding an applause for them.
To conclude the speech portion of the event, Abby Freedman gave a congratulatory statement to the fellow graduates regarding their journey and accomplishments that they have met in order to walk across the stage.
The ceremony then followed with the honorary portion where the graduates walked across the stage and receive their diplomas. These Douglas students will continue to exhibit their talents in whatever they aspire to accomplish.