Florida Legislature sends bill restricting transgender athletes in school sports to the governor
On April 29, a last-minute amendment caused a bill on transgender student athletes to be sent to Gov. Ron DeSantis.
The Fairness in Women's Sports act was originally proposed on April 14 and passed through the Florida House of Representatives. It was expected to die in the Senate after it stalled in committee, but a recent amendment made to the bill allowed it to pass through to the governor.
Rep. Kaylee Tuck made a last minute amendment to the act on the Senate floor, removing two of the most controversial elements of the bill. The revised act was then added onto an existing bill dealing with charter schools.
The bill states that a transgender athlete's ability to compete will be "designated on the basis of students' biological sex" rather than their gender identity.
"This isn't about sports; it's another way to marginalize and demonize the transgender community," Gina Duncan, the director of transgender equality for Equality Florida, said in an interview with Axios.
Proponents of the bill believe transgender students' biological traits give them an unfair advantage, which is what inspired so many other states to propose and debate similar bills.
House sponsor Kaylee Tuck, argued in favor of the bill. She stated in debate that the bill is not banning female transgender students from playing sports, rather "simply asking that they play based on their biological gender."
The largely Republican-held House voted in favor of passing the initial bill with a vote of 77-40. Although it seems to be very favorable in the eyes of the House, many other politicians and activists had issues with the anti-trans bill.
I was *not* having it when one GOP rep suggested that it was okay for them push this discriminatory bill b/c they were elected to do so… pic.twitter.com/z3RhJhk6fg

— Rep. Omari Hardy (@OmariJHardy) April 15, 2021
Among the changes made to get the bill back into debate, two of the most disputed aspects of the bill were removed. Many criticized the prospect of "genital checks" and "biological proof" of a female's gender, and it was a large contributor to why the bill wasn't passed.
"I don't believe I need to explain the risks that come with someone inspecting a child's or even an adult's genital area," freshman Victoria Zaharis said. "Genitals are private for a reason."
According to the original version of the bill, a female athlete would have to prove her gender through either physical inspection of their genitals, a test of their "genetic makeup" or providing proof of their "normal endogenously produced testosterone levels." Both of these options were removed from the updated bill and replaced with the use of birth certificates to confirm gender.
Rep. Michelle Rayner of St. Petersburg likened the original requirement to "state-sanctioned sexual assault against children."
The proposed legislation continues to "provides legal cover to institutions who choose to follow the law, and provides legal recourse in civil court to students who feel they have been 'deprived of an athletic opportunity' or suffered 'direct or indirect harm' from violations of the proposed law,"' according to the original bill.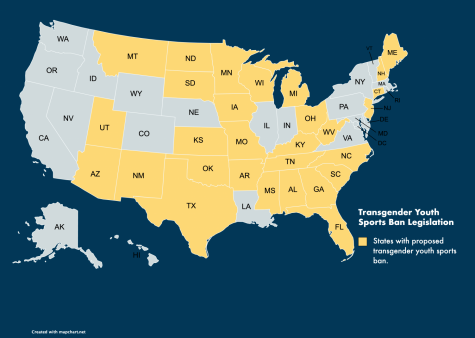 The changes made to the legislation to keep it alive at the last minute was a very controversial move. Many felt that the bill was meant to die in committee for a reason, and the transphobic nature of the legislation is now in serious danger of being put into effect.
Sen. Victor Torres gave an emotional opinion on the floor, on behalf of his transgender granddaughter.
"If they want to play, let them play, there's nothing to stop them," Torres said. "We thought it was dead, but obviously some don't care."
Florida is not the only state to have proposed a bill like this either. In recent times, 29 states have proposed legislation of some kind in an attempt to ban female transgender student athletes from competing in women's sports.
As of May 3, the bill has been sent to DeSantis, but no formal decision has been announced. If the bill is signed into law, there will likely be legal action taken against it.

Loading ...
Leave a Comment
Your donation will support the student journalists of Marjory Stoneman Douglas High School. Your contribution will allow us to purchase equipment and cover our annual website hosting costs.
About the Contributor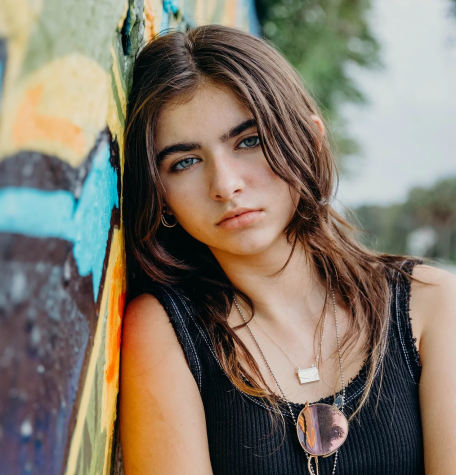 Cassidy Tarr, Writer
Cassidy Tarr is a first-year staffer and writer in the Eagle Eye. Cassidy enjoys drawing, debate and playing instruments outside of school.