*Names indicated with an asterisk were changed to shield the identity of the faculty member and protect their privacy
About 400 years ago, the first groups of enslaved Africans were brought to America via the Trans Atlantic Slave Trade. Over 200 years later, the 13th Amendment abolished slavery. In 1896, the Supreme Court decision of Plessy v. Ferguson protected Jim Crow laws. About three years ago, the murder of George Floyd triggered an influx of support for the Black Lives Matter movement. Today, people fear Black American history is being censored in Florida.
The Florida State Board of Education approved new African American history standards in July, which revises the way slavery and civil rights history are taught.
Within the 216-page document, the most objected standard was SS.68.AA.23, in which teachers are required to teach "how slaves developed skills which, in some instances, could be applied to their personal benefit" when discussing the duties performed by slave including agricultural work, painting, tailoring, blacksmithing, transportation, etc.
One standard suggests that enslaved African Americans have benefited from slavery because of the potential skills they may have gained from slave labor. Critics pointed out that this is in direct contrast to the horrific lived experiences of slaves in the U.S.
The increased rhetoric about teaching "both sides" of slavery has been a reason for concern to many, and critics believe the new African American history standards are altering the truth of Black history.
"I personally feel like they are just trying to cover up and water down the facts of what actually happened to make the history of African Americans seem less significant and it's unacceptable that these new standards were passed," MSD Black Student Union President Alexandra Lewis said.
At one of his presidential campaign events in July, Florida Gov. Ron DeSantis asserted he was not involved with the approval of the standards but still defended the new revisions.
"The reality is, all that is rooted in whatever is factual," DeSantis said. "I mean, these were scholars who put that together. It was not anything that was done politically."
In addition to SS.68.AA.23, SS.912.AA.3.6 for grades 9 through 12 includes instruction on "acts of violence perpetrated against and by African Americans but is not limited to 1906 Atlanta Race Riot, 1919 Washington, D.C. Race Riot, 1920 Ocoee Massacre, 1921 Tulsa Massacre and the 1923 Rosewood Massacre."
The main point of controversy for SS.912.AA.3.6 is the instruction on violence "by" African Americans as it contrasts the history of the 1920 Ocoee Massacre, in which 30 African Americans were murdered by white mobs while attempting to exercise their right to vote.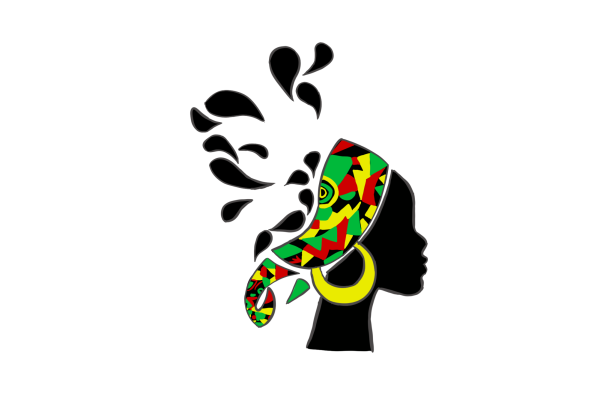 African Americans have historically been hampered from freely voting in instances like the 1920 Ocoee Massacre and through other methods like the Grandfather Clause and literacy tests. By implying that African Americans have possibly perpetrated violence when exercising their voting rights, critics contend students will learn African American history in a warped, "dual-sided" context.
Eagle Eye News spoke to one teacher, Jane Doe* who disagreed with the new standards.
"Sometimes people like to put their personal values into state law and that's not really what's best for the constituents or the people itself," Doe* said. "Regardless of how I teach it, if you think a certain way, you're only gonna hear what you want to hear. So I think moving forward, we're at a point now where kids have figured out a way to think for themselves."
Coupled with SS.68.AA.23 and 912.AA.3.6, the Florida Board of Education approved Prager University Kids lesson plans and animation videos to be shown in K-12 classrooms as of July.
Prager University is a conservative advocacy group founded by Dennis Prager. The unaccredited digital "university's" goal is to "indoctrinate kids at a young age into a far-right belief system," according to the PragerU Kids website. This objective can be observed through their commentary regarding various topics which include slavery, racism, immigration and anti-LGBTQ+ topics. 
In one PragerU Kids animation series "Leo and Layla's History Adventures" video, the main characters of the same names as the title meet American educator and author Booker T. Washington, asking him many questions, including if he would have rather lived elsewhere in the world. Despite Washington's many retellings of his experience with slavery, such as describing himself as "always frightened" in his book "Up From Slavery,"  his animated character says in the video that he was "proud and thankful" to be an American.
The animated Washington claimed "America was one of the first places on Earth to outlaw slavery." However, this is untrue, as the U.S. was one of the last places in the Western Hemisphere to ban slavery when they did so in 1865; Haiti abolished slavery in 1804, Mexico abolished slavery in 1829 and Britain abolished it in 1833.
In another PragerU Kids video, an animated Frederick Douglass, a leader of the abolitionist movement, excused the Founding Fathers for keeping slaves, saying they "made a compromise to achieve something great." With videos like these, PragerU Kids has re-written history.
The School Board of Broward County is not adopting or encouraging teachers to use the PragerU platform in their lesson plans. However, Jessica Wright, who is a former teacher and the Vice President of the Florida Freedom to Read Project, said the videos could still make an appearance in BCPS classrooms.
"Teacher contracts largely protect them to have the autonomy to build this in their lessons should they choose to," Wright said in an Aug. 9 interview with WLRN. "And so a district may be able to say, 'we don't recommend this, it's not in our curriculum maps, we do not promote it being used,' but the teacher could still have the autonomy to use it, and virtually have no negative repercussions for it, because it's been endorsed and promoted by the state."
Florida state Sen. Rosalind Osgood held a community meeting on Thursday, Aug. 24 at First Baptist Piney Grove in Lauderdale Lakes to discuss the school district's possible course of action with the new standards. While the meeting did consist of current and previous Broward County school board members, the meeting itself was independent of BCPS.
"
"I believe that many of these standards have been set because of a fear of what teaching African American History can create. Education allows people to become free thinkers with their own opinions and beliefs."
— MSD Black Student Union Vice President Jason Johnson
In 2022, College Board announced that they would be piloting their new AP African American History course in 60 high schools across the U.S. and would eventually make the course available to all high schools by the 2024-2025 school year. The new class covers topics of migration and the African diaspora, intersectionality, creativity, expressions, the arts, resistance and resilience and Critical Race Theory.
Soon after the AP African American History outline was shared, the Florida State Board of Education banned the teaching of this course in the state of Florida, saying it violated state law and lacked educational value.
The legislature, backed by DeSantis, banned the teaching of Critical Race Theory from public schools and in workplace training through House Bill 7, Individual Freedom and W.O.K.E. Act, respectively. Since the AP African American History course discusses race, ethnicity, class, gender and religion its content violates this law as of July 2022.
"In Florida, we are taking a stand against the state-sanctioned racism that is Critical Race Theory," DeSantis said. "We won't allow Florida tax dollars to be spent teaching kids to hate our country or to hate each other."
Supporters of CRT argue that racism is a part of daily life, whether white or non-white people intend to fuel it or not, while others say CRT targets white people to feel guilty about their ancestors wrong-doings.
Prior to the piloted AP African American History course, Marjory Stoneman Douglas High School already offered an African History Honors class as an elective for its students.
"I first took the African History course my sophomore year," MSD Black Student Union event coordinator Eleasha Augustin said. "It was an exciting class period, we would talk about different eras of African American history. Not just slavery, but your main influential African American leaders, and also how much each [leader] affects society as a whole for African Americans today."
Elizabeth Ziolkowski, a Holocaust and African History Honors teacher at Marjory Stoneman Douglas, said she cannot comment on the standards or the teaching of them as the this year is her first teaching the African History Honors course.
"I can see why some people think that the changes were necessary, but I don't because it is my first year teaching [the subject]," Ziolkowski said.
However, Ziolkowski expressed concerns that the new standards, instead of adding a new perspective to teach "both sides," are rather taking away one side.
"I'm skeptical anytime the standards sort of undergo a change like that because I think that more often than not recently, we see it excluding different narratives instead of broadening the scope of what students can learn about," Ziolkowski said.
The recent changes to Black American history has made people worry about how it will affect future generations of kids and has caused people to advocate for change.
"Black history is everywhere and in everything whether people like it or not." Augustin said. "Pay attention to the news around you, it's easy just to move on and think this won't affect me so why care. Don't think it is not your fight, it's everyone's and we each need to take part in it."
This story was originally published in the October 2023 Eagle Eye print edition.