Disney announces new movie "Disenchanted"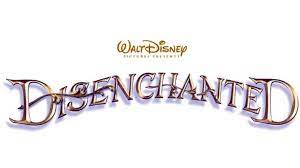 Disney announced their new movie "Disenchanted" , the sequel to "Enchanted" on Monday, May 17. The first movie was filmed in New York, over the duration of two years. The sequel has just started production in Ireland and is directed by Adam Shankman. The movie is also a musical with Alan Menken and Stephen Schawartz who will be returning with new songs. "Disenchanted" is said to be released in 2022 on Disney+ exclusively.
"I am actually happy that the movie will be on Disney+ because it's easier to watch and I don't have to go out to the movies and or wait for it to come to the streaming platform," Marjory Stoneman Douglas High school senior Mickella Jean Baptiste said.
Fans have been waiting 15 years for this. "Disenchanted" features the much-anticipated return of Giselle, the princess from Andalasia who moved to Manhattan and found her real Princess Charming in divorce lawyer Robert Philip. 15 years later, Giselle moves to the suburb of Monroeville with Robert and their teenage daughter Morgan, where she must juggle the challenges that come with a new home and discover what happily ever after truly means to her and her new family.
"I have been waiting for this, I am so excited to see the outcome of the second movie. I hope that it's just as good as the first one since most sequels don't have a good second movie," senior Trishana Mungal said.
The original movie was centered on Giselle (Amy Adams) who lived in a fairytale land with her evil step-mother Queen Narissa (Susan Sarandon) who left for New York City. While finding her way she meets divorce lawyer Robert (Patrick Dempsey). She is torn between her once fairytale relationship with Prince Edward (James Marsden).
"I am so excited to see what the new cast would be like and I heard that there will be a villain in the movie. If only the movie would come out sooner I would be so happy," Mungal said.
Disney has announced that they will be adding new cast members to the sequel. Actress Maya Rudolph is set to play Malvina the villain, Yvette Nicole Brown was cast for the role of  Rosalyn, and Jayma Mays was cast to play Ruby. There is no confirmation on Brown and Mays' roles beyond their names.
"The change in cast seems like a great idea and I am happy for it and can't wait to see the final outcome," Baptiste said.
This is one that the fans have been waiting for a while and they all can finally see the outcome they just have to wait a year.