Raj Selvaraj, founder of Climate Change Club, discusses his passion for the environment
How does an interest in the environment turn into a club dedicated to ending climate change entirely? Just ask Marjory Stoneman Douglas High School senior Raj Selvaraj. Selvaraj never anticipated that his seventh grade hobby would lead him to bring nearly 40 passionate students together in hopes of benefiting the environment. However, his drive to make a difference resulted in him doing just this.
Before starting the Climate Change Club (CCC), Selvaraj had wondered about the global issue for multiple years. However, he didn't truly think proactively about it until 2019 when a study done by the United Nations was released to the public, urging citizens to take action, stating that gen-z is the last generation that can prevent irreparable damage to our planet.
The study has since been updated. Experts are now saying we have until 2025 before the effects of climate change become irreversible, making groups like MSDs CCC even more necessary.
"The studies truly shocked me. That was when my interest truly peaked and I knew I needed to take action," Selvaraj said.
Once he began thinking about climate change more seriously, Raj discovered a vast community within Gen Z who felt as strongly about the issue as he did. Furthermore, he kept in mind that a club specifically dedicated to taking action against climate change in the MSD community had not yet been established.
"We wanted to unify students. A lot of Gen Z care about this issue. We wanted to create a channel to unify these students so we could collectively take action," Selvaraj said.
Determined to fulfill his vision, Selvaraj began forming the club in August, 2020. Due to the extenuating circumstances that prevented in school learning, the club was not fully up and running until the second quarter of the 2020-2021 school year.
Today, the club is thriving. The club just recently elected new officers Treasurer being Jonelle Henry, Secretary being Matthew Veerasammy, Event Coordinators being Arizel Corniel and Carly Rogalla, Digital Designers being Spencer Kaufman and Aesha Bhavasar, andHistorians Gianna Brier and Alexandra Pfeifer. The team decided to focus on educating students first, and then working together to take action in the community.
"We teach everything. We welcome everyone from all grades. Anyone can apply and anyone can join. You need to know about climate change in order to do something about it, " Selvaraj said.
In an effort to educate the members to the best of his ability, Selvaraj uses what he calls his "online ecosystem." He also refers to vox.com to get much of the information that qualifies him to educate his members.
"I like, comment, and share things about climate change. All my social media is dominated by climate change updates, " Selvaraj said.
The club also occasionally welcomes guest speakers to better educate members. The speakers will give presentations and encourage the members to ask questions and discuss their newfound thoughts and opinions.
For instance, last year the club hosted Aryan Ranjan. Ted talk speaker and incoming freshman at Columbia University, Ranjan spoke about climate change and answered any questions members had.
In order to get their members actively involved in ending climate change. The club collectively participates in service hour projects that directly benefit the environment, that they call their "green projects". The projects consist of anything from beach cleanups, tree planting, helping out in Marjory's Garden, and more. They also pair up with other clubs at MSD to encourage productive discussions.
"Last year we paired up with the garden club for the garden cleanup. We also partnered with the politics club as climate change has evolved into a political issue. We partnered with ISA and did a presentation on how climate change directly affects South Asia," Selvaraj said.
The club hopes to participate in several green projects this year and encourages new members to join. Selvaraj is incredibly proud of all that CCC has become and can't wait for the upcoming year.
Leave a Comment
Your donation will support the student journalists of Marjory Stoneman Douglas High School. Your contribution will allow us to purchase equipment and cover our annual website hosting costs.
About the Contributors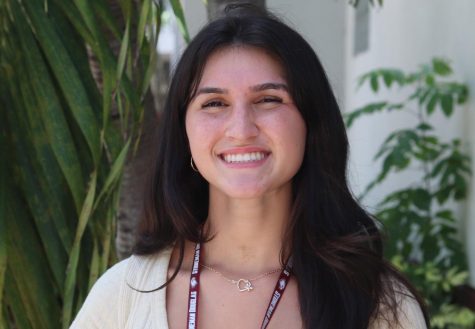 Sophia Golberg, Section editor
Sophia Golberg is a junior at Marjory Stoneman Douglas High School. She is an editor for news, politics & activism and feature for the Eagle Eye. Sophia...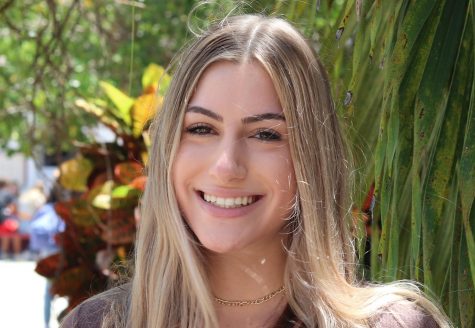 Sophie Goodman, Photographer
Sophie Goodman is a junior at Marjory Stoneman Douglas High School. This is her second year as a photographer for the Eagle Eye. She enjoys working out,...