Students dive into DECA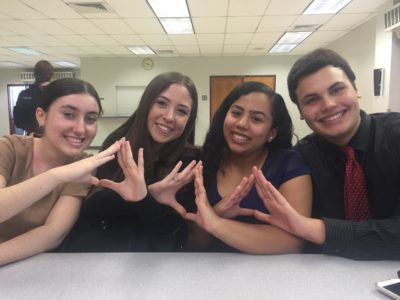 Samantha Getz
September 28, 2016
DECA is an organization that is divided into four categories including business management, finance, marketing hospitality and tourism. This class/club prepares emerging leaders for their future professions.
The program improves professional skills by providing experience with Word, Excel, Powerpoint and Quickbooks. DECA also teaches students about the stock market and how to invest in companies.
Sophomore Jessica Rosenstack, is a DECA senator for her class. Her responsibilities include reading announcements about upcoming events to her class, helping with the socials and attending meetings every other Wednesday.
"I have always been interested in business, especially marketing, and that's what urged me to join DECA and compete in the business services marketing category," Rosenstack said.
DECA includes many competitions and traveling opportunities. These competitions can improve student independence and planning skills by teaching them the importance of punctuality.
"One goal for our DECA chapter this year is to have as many students as possible compete in DECA competitions and make districts all the way to ICDC (International Career Development Conference). As a freshman, I went to DECA ICDC in Nashville, and it was so much fun. It taught me a lot about my particular category of business services marketing. Also, the role plays prepared me for the future when I have business meetings or interviews," Rosenstack said.
Joining DECA aids students in excelling in certain areas of business while allowing them to travel and compete.