[Multimedia] Upcoming entertainment for the 2023 year
Sounds of 2023: Artists begin releasing music in the new year
Music fans have been waiting patiently for new music from their favorite artists and in 2023, numerous artists are releasing albums. As the new year starts, musicians are taking inspiration from love, heartbreak and personal growth.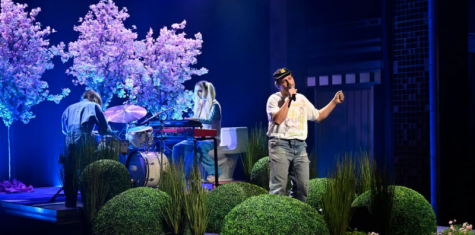 Singer Mac Demarco completed his sixth studio album, 'Five Easy Hot Dogs,' and strayed from his typical sound. The album was released on Jan. 20 and took fans by surprise, as it was a completely instrumental album and he is an alternative, indie artist. Demarco was inspired by his road trip across North America and named each song after a state or providence that he visited. 'Five Easy Hot Dogs' consists of 14 songs and a new sound for incoming and previous listeners. His musical shift has come from his personal growth as well, he shed many of his old and bad habits which resulted in the melodic songs.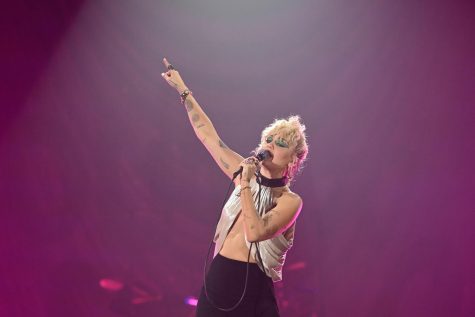 After three years, singer Miley Cyrus is releasing a new album named 'Endless Summer Vacation' on March 10. The single, 'Flowers,' was released on Jan. 12 and took inspiration from Bruno Mars ' 'When I Was Your Man,' by responding to the lyrics to which her ex-husband, Liam Hemsworth dedicated to her. The album art is a physical representation of Cyrus being strong and beautiful on her own, as she is holding onto a metal bar in mid-air. There are 13 tracks that are yet to be released. Cyrus has experimented in many different genres which range from pop, country, rock and hip hop. Her upcoming album is a mix between pop and disco, which is a different sound that her fans can appreciate.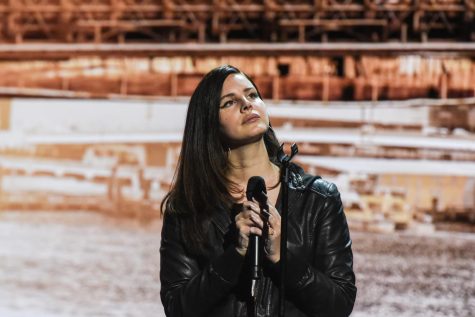 Singer and songwriter Lana del rey is releasing her ninth studio album on March 24 named 'Did You Know There is a Tunnel Under Ocean Blvd.' It will be an indie rock album, similar to her previous ones like 'Born to Die' and 'Ultraviolence.' Del Rey's single, which was released on Dec. 7, 2022, was named after the album. There are 16 songs that complete the album and five of those have features that include Jon Batiste, SYML, Father John Misty, Bleachers and Tommy Genesis. Del Rey stayed true to her roots, opting for a wispy, longing and meaningful song. Fans can only wish the remainder of the album is like the single.
In addition to the many new releases, artists have been teasing albums or songs on social media. Singer Niall Horan has been doing this recently. Clips of him playing guitar in the studio or his website being changed to a new 'era,' meaning there will be a vibe change with his music, has given his fans hope for a new album. He has even gone as far as singing pieces of songs and lines of lyrics to excite his fans for the album release.
Frank Ocean has also been giving his fans hope after seven years with no new music. With headlining Coachella, it is a high possibility for 2023. Ocean has not performed live since 2017 and this year, many fans think this is his way of re-entering the music scene and hinting at releasing an album. Countless other artists are releasing and teasing their music, leading fans to believe that 2023 is going to be a fantastic year for music lovers.
Entertainment of 2023: More movies and TV shows to be released
As 2023 commences, there are going to be a ton of new movies and TV shows being released. Starting with new seasons of shows like Netflix's 'Ginny and Georgia' and new movies like 'Avatar: The Way of Water' already being released, there is a lot to look forward to.
Starting off with a huge part of the cinematic industry, Marvel has tons of new TV shows and movies to release this year, beginning with 'Ant-Man and the Wasp: Quantumania' being released on Feb. 17.
Returning to the film series and Marvel Cinematic Universe (MCU), actors and actresses Paul Rudd playing Ant-Man himself, Evangeline Lilly returning as Hope Van Dyke and Samuel L. Jackson appearing again as the fan favorite Nick Fury. New actors playing larger roles in the second film include Jonathan Majors as Kang the Conqueror and Kathryn Newton playing the older version of Ant-Man's daughter, Cassie Lang. Since the initial release of the first film in 2018, fans have had the opportunity to recognize Ant-Man in other Marvel films like 'Avengers: Endgame' and 'Avengers Civil War.'
Another Marvel film to be released this year is 'Guardians of the Galaxy Vol. 3.' Being one of the more popular Marvel series', fans are incredibly excited to experience fan favorite characters for the third time. Starring actors and actresses Chris Pratt as Starlord also known as Peter Quill, Zoe Saldana as Gamora, John Batista as Drax, and a fan favorite Vin Diesel playing Groot. With Vol. 1 of the series being released in 2014, and Vol. 2 released in 2018, the Vol. 3 will be released on May 5.
Moving away from the MCU, a long awaited film by people of all ages, 'Barbie,' will be released on July 21, 2023. This movie will be starring actress Margot Robbie as Barbie herself and Ryan Gosling as the beloved Ken. Being created in 1959, Barbie dolls have grown in popularity amongst young children and are still incredibly popular today. With tons of animated films and tv shows, the Barbie doll has made a big impact on the world of young boys and girls. However, despite there being a multitude of animated films, this will be the first time Barbie is seen live action.
Another popular movie to look forward to this year is 'The Super Mario Bros. film.' Being a world renowned character and video game franchise, Nintendo's Mario will finally be reaching the big screen in the form of an animated film. Starring popular actors and actresses like Chris Pratt as Mario, Anya Taylor-Joy as Princess Peach, Jack Black as Bowser and Keegan-Michael Key as Toad, this movie is full of popular actors and actresses. Created in 1983, Super Mario Bros. has become an incredibly popular game with over 200+ games created, this game has helped make huge changes in the video gaming industry. With only having a show in 1989, The Super Mario Bros. Super Show, this is the first time Mario and the other characters will be seen in movie form.
2023 has an incredible amount of cinema for movie and tv show fans this year with many other films to be released. Films like 'Cocaine Bear,' 'Creed 3,' 'Spider-man Into the Spider Verse 2' and more are to be released.
2023 is filled with exciting movies and music to listen to. As the year progresses, there will be much more released keeping music fans and movie lovers constantly excited.
Upcoming Media in 2023