[Multimedia] Parkland and Coral Springs pizzarias provide for all appetites and moods
The cities of Parkland and Coral Springs both have a wide selection of pizzerias and Italian restaurants for people to both enjoy a great meal and spend time together. A few of the more popular restaurants in both cities include Pepperoni Grill, Pasquale's, Pizza Time, MOD and All Star. However, some of these pizza places stand out more than others due to a variety of factors including taste, atmosphere and cost.
The restaurants had different styles that some people liked more than others. For example, MOD is similar to the Mexican fast food restaurant Chipotle because of its "make your own" style of cooking. There is a bar of different toppings and dough that can be chosen. In comparison to Pepperoni Grill, a sit down Italian restaurant that serves garlic rolls when sat down.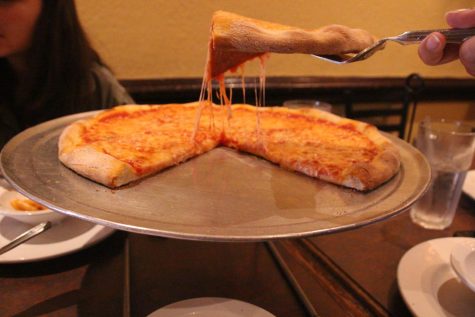 Pepperoni Grill, located on Wiles and University Dr., offers an authentic Italian experience, with dimmed down lights, vintage looking furniture and a friendly ambiance. After ordering a pie of cheese pizza and penne alla vodka, it can be concluded that this restaurant knows what it is doing.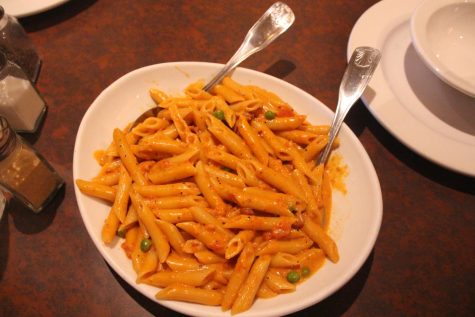 Pepperoni Grill has a great atmosphere, which begins with their employees and their service. Our waiter made sure all the glasses were filled with water at all times and gave the table complementary garlic rolls, serving two per person. With the food taking about 15 minutes to be served after ordering, it came piping hot and looking as delicious as ever.
The cheese pizza had a very crispy crust and a proportionate amount of sauce to cheese ratio. The medium pie included six slices for a low price of $15.99 and was able to feed all five that were seated at the table. The penne alla vodka included peas, ham and prosciutto, all at an even ratio which perfectly complemented the sweet and creamy vodka sauce.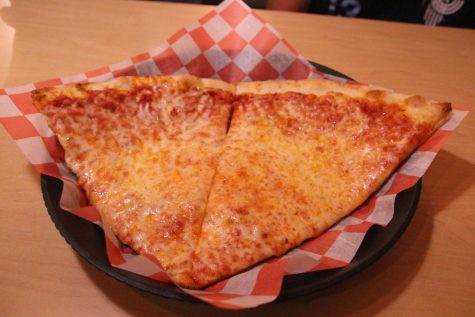 On the other hand, Pasquale's offered a more modern Italian pizzeria experience, with more common restaurant booths and tables. The service for Pasquales differs from other pizzarias, with an ordering desk in the front of the restaurant and a loudspeaker to announce when one's order is ready.
After waiting about 20 minutes for the food, the pizza slices, which cost $3.75 a slice, could have been better. The pizza, although it had a very crispy and thin crust, was almost too crispy, feeling as though it was a cracker. The sauce to cheese ratio was not evenly proportioned either, where the sauce was very scarce, the cheese was loaded on top. Overall, the pizza had a very greasy look and taste to it as well as having a droopy look when picked up.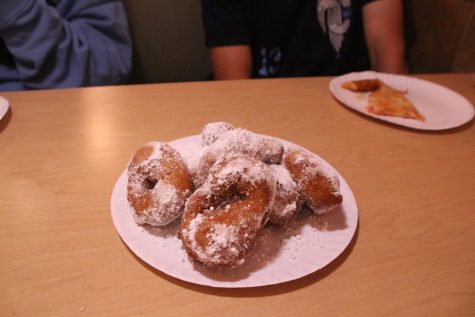 After ordering the pizza, an order of zeppoles was put in and they turned out to be unbelievably fluffy and delicious. The zeppoles had a very sweet sprinkle of powdered sugar on top, as well as extra on the plate to dip the inside part back in. The zeppoles were around $5 for six, which was an incredibly good deal.
Ultimately, both pizzerias had its pros and cons, however, Pepperoni Grill is a much better choice out of the two for pizza lovers. Pepperoni Grill also has a wider range of Italian food that is much more enjoyable. Overall, both restaurants are good, but they cater to different tastes and appetites.